Heath and Melissa are a fun couple! During our initial meeting it was clear that as two working parents selling and buying in as smooth and stress free fashion as possible would be key.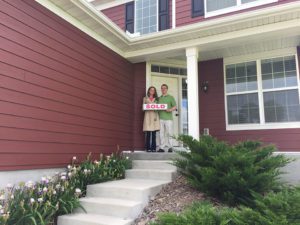 Melissa & Heath followed our selling and buying processes to a T, from implementing our staging advice to utilizing our showing agents to get out to look at homes ASAP in a hot market.
The end result was selling their town home above asking price and buying their single family below asking price all while having some laughs along the way! Congrats Heath and Melissa you were a blast to work with!
Buyer's Agent: Eric Wozniak