I met Scott and Holly when we connected over their relocation from Florida to the Minneapolis area. They are an absolutely wonderful couple who are going to be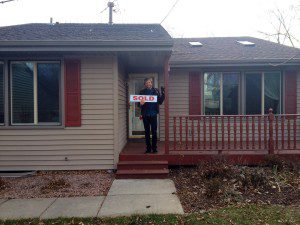 starting a church and wanted to be in the Maple Grove area. They have four wonderful children: Legend, Epic, Icon, and Historic, and fifth on the way, so a big congratulations to them and their family! I know the kids are really excited to live in snow, so I hope that they enjoy it and don't freeze too much in our freezing weather here! Hope the transition here goes really smoothly for them.
We helped them find an awesome 3 bedroom, 2 bath home in Maple Grove at an amazing price. Part of the reason why we got a good deal on it is because it needed new carpet, and a lot of the other buyers couldn't see past some of the smell of the dog the sellers had. But they had in their budget to put brand new carpet and some flooring and some other updates, and make it their very own and a great place for their family!
Super excited for you guys to move here soon and get settled into your new house and get going on starting that church here! Always keep in mind and know that we are always available as a resource to help you! Congratulations and welcome to Minnesota!