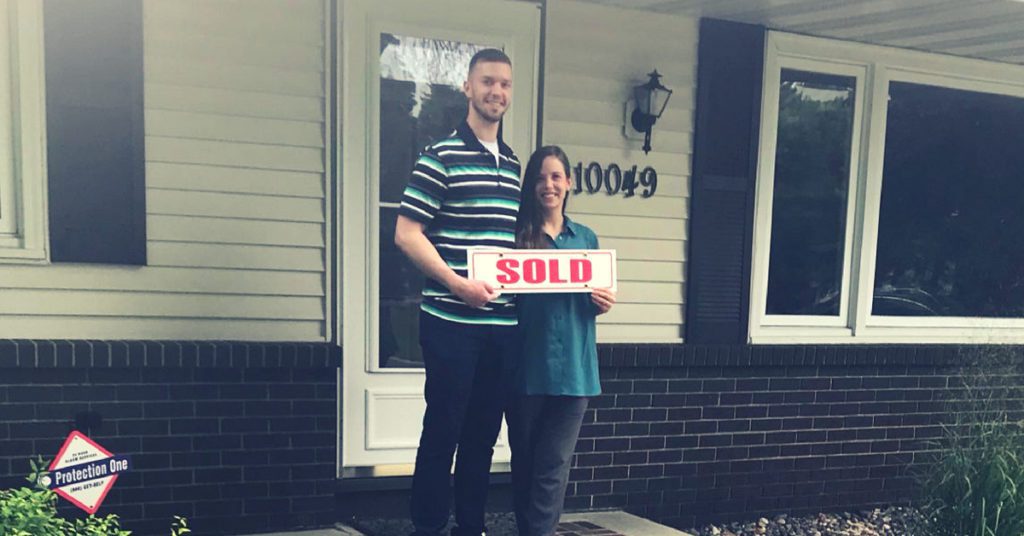 I first met Matthew's family several years ago when they reached out to me about purchasing a small condo for their son Matthew to live in as he finished up college. However, as we explored options, we identified that purchasing a small home in south Minneapolis was a much better fit for them. Matthew enjoyed living there a few years, and when they reached out to me about selling it, I encouraged them to consider keeping it as a rental since it was purchased at a phenomenal price in a great location. They listened to me and it has worked out phenomenally as an investment!
Over the course of the next years, I helped their family purchase a couple different homes in Edina, one of which Matthew lived in temporarily with his wife Kari. Now, they were ready to buy their own home and the search started up again. We found a fabulous home in Bloomington for them that fit their needs and their location criteria as well. We had considered several other options, but wanted to make sure that we found one that was going to be a great fit for their family.
Matthew and Kari, congratulations on the purchase of this home and I hope you will be very happy as you start your family there!
– Agent, Cristina Edelstein-Skurat