It's always extra exciting for me when friends of mine approach me asking them to help buy or sell a home. This time around was no exception. I've known Brandon and Melissa and their boys for years through our Church. I've been able to watch their family grow from 3 to 5 people, and move houses a couple of times here in Minnesota. When Brandon first approached me, he was very clear that they were just curious about what was out there in the housing market given a recent change in circumstances for them.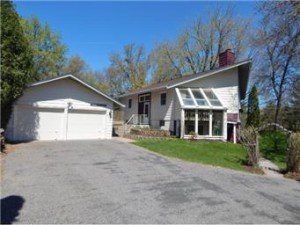 We started out by going out to look at a few houses Brandon had spotted in their neighborhood, not really finding exactly what they were hoping for. After a few houses, we did find one they loved and were quickly submitting an offer in a multiple offer situation – unfortunately that was not the house for them. We moved on, and they were nearing the point they'd need to renew their lease, so we all agreed we'd keep an eye out for another couple of weeks, but at that point we'd put their search on hold until the following year. Through all of this, they were both just trusting in a plan bigger than their own and were so at ease as they filtered through homes in their search. They came across another home in Minnetonka that seemed to be pretty great 'on paper' – so they went out to see it with Leslie, one of our showing agents, while I was working elsewhere. Sure enough, this was the one!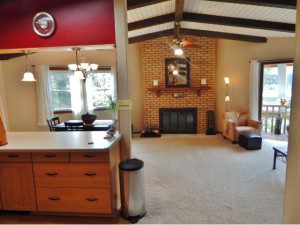 Unfortunately, shortly after viewing we received word that the Seller had experienced a loss in the family and was putting her sale on pause. In the waiting, Brandon & Melissa decided they wanted to submit an offer for the Seller to consider when she was ready. After about a week had passed, we were informed that our offer was accepted. Shortly after we received word that the Seller was taking the property off the market effective immediately. Brandon & Melissa were of course as shocked as I was and decided that was probably a sign to put their search on hold until the following year. A couple of weeks later, I got another phone call from the Listing Agent letting me know that the Seller had changed her mind and we were back on – if they were still interested. Having already coped with the heartbreak of thinking the deal was off the table, Brandon & Melissa were excited to hear they would still have the chance to purchase the home! After working through the final negotiations, the time passed quickly and relatively uneventfully (thankfully) – and Brandon, Melissa, and their 3 boys were able to close on their home just in time to get settled before the school year starts in the Fall!
Purchasing your own home is always a process and requires patience, discernment, and acceptance of change. Brandon and Melissa, you handled every little step along the way gracefully and took everything in stride! I am so thankful to have been able to be with you throughout the whole process and excited to see how you continue to make this house your home!
Buyer's Agent: Leah Powers