Business School professors Eli Beracha of East Carolina University and Ken H.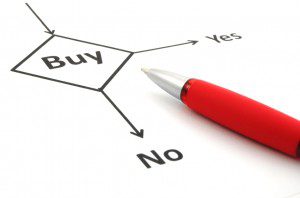 Johnson of Florida International University have done extensive research on which makes more sense financially: to rent or own a home. They published, Lessons from Over 30 Years of Buy versus Rent Decisions: Is the American Dream Always Wise? In their paper, the professors do not dispute the social benefits of homeownership:
"Home ownership is touted as the "American Dream". It is credited with enhancing wealth, increasing civic pride, improving self-esteem, crime prevention, child development, and better educational outcomes, among other benefits. This paper does not dispute any of these claims."
What the professors were proposing is that homeownership is not a better investment strategy than renting. The first of the two major findings was:
"After setting the holding period to the average American's tenure in a residence, renting (not buying) proves to be the superior investment strategy over most of the study period… Individuals, on average, were better off in economic terms to have rented for most of the years in the study period. This first result is strongly dependent upon fiscally disciplined individuals that, without fail, reinvest any residual savings from renting."
Historically, people do not actually reinvest savings "without fail".  Check here for the findings of a recent study from The Joint Center for Housing Studies at Harvard.
The second major finding says it all. According to both professors Beracha and Johnson, NOW IS THE TIME TO BUY!
"(F)undamental drivers now appear to be in place that favor homeownership over renting in the near term future…

The second finding might seem unwise to many given the recent crash in the real estate markets around the country. However, rent-to-price ratios now seem to be in place along with other fundamental drivers that favor ownership over renting."
They conclude their research paper with this sentence:
"Conditions (historically low mortgage rates and relatively low rent-to-price ratios) now seem in place to favor future purchases."
Bottom Line
Two researchers set out to prove that homeownership is not a good financial decision. After completing that research, they have determined that now is the time to buy. What more needs to be said?
Article by Keeping Current Matters