One of my favorite parts about my life as a Real Estate Agent is meeting with people to discuss their goals for homeownership. The pot is even richer when it's with people that I already know and consider friends. I recently had the opportunity to help one of my friends, and former colleagues, achieve their family home goals – by selling their home.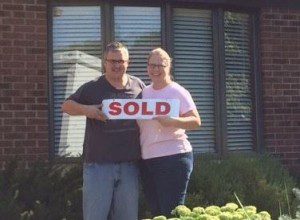 When I first met with Janell and her husband Tim, we discussed their ultimate goal to move out of the place they'd called home and brought both of their children home to so they could move somewhere closer to Janell's sister and get ready to settle their oldest in to the school district they hoped he'd attend for the foreseeable future. That being said, they weren't sure they would be ready to list their home right away as they had a number of projects they wanted to tackle before putting it on the market.
However, after meeting with our staging expert, Kimberly they were well on their way to finishing those projects and getting their home on the market. As always, it only takes one Buyer to sell your home – and after patiently waiting, they ended up selling for 102% of asking price! In the meantime, we were able to find them a home for their family, with enough space for everyone and then some! Tim is able to continue his music therapy in his new studio downstairs and the kids have plenty of space to play in, all within Mom's sightline. It was a great experience helping make Tim and Janell's dreams a reality!
I am so thankful to be able to stay in touch with old colleagues and help them accomplish their home goals at the same time!
Seller's and Buyer's Agent: Leah Powers