Pam and Erik are great people and I really enjoyed meeting with them to understand their goals with their move. With the kids grown and out of the house, it was time for them downsize from the house in the suburbs and to have a little fun downtown!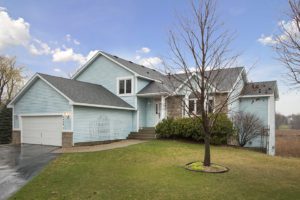 Since the first time we met, they not only understood our unique marketing and selling process but also followed every step of our recommendations to the T. This included all the staging preparations to get ready for the professional photos, which turned out to capture their home in a stunning way! The result was selling their home in Plymouth in multiple offers above asking price!
At the same time, we had done a consultation about what they wanted to buy and had been on the hunt for a condo. As soon as we sold their house, we negotiated and locked up an awesome downtown condo with a street entry in a super competitive market. They love their home and I'm so excited for the lifestyle it is going to offer them!
Thanks for letting me be part of your journey, Erik & Pam; and cheers to some awesome times ahead!
Expert Listing and Buyer's Agent, Eric Wozniak