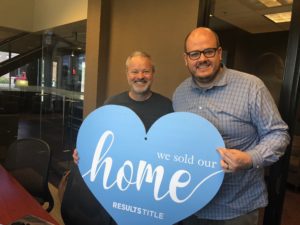 Dan reached out to me, excited to show me his beautiful home in Brooklyn Center. He told me, "I walked in, saw the kitchen, and fell in love with it!" I agreed, and saw what great care he had taken of his home. With Dan wanting to downsize and live a maintenance-free lifestyle, it was time to sell his home and find his dream townhome!
From Day one, there was a ton of interest in Dan's home, which resulted in Dan selling after only a few days on the market for over asking price! Now, the goal was to find him his dream townhome!
Dan knew downsizing was going to mean less garage space, but we found the perfect balance. An oversized two-car garage with all the extras… insulated, sheet-rocked, and even 6" trim around the perimeter of the garage. The garage wasn't even the best part though! "I love that water!" That is what he told me about the pond right behind the townhome. Dan had found the perfect balance of having a maintenance-free lifestyle, while still being right on the water and being able to enjoy the outdoors.
Dan, thanks so much for working with our team! I had a blast getting to know you!
-KC Listing Partner, Theo Sandberg