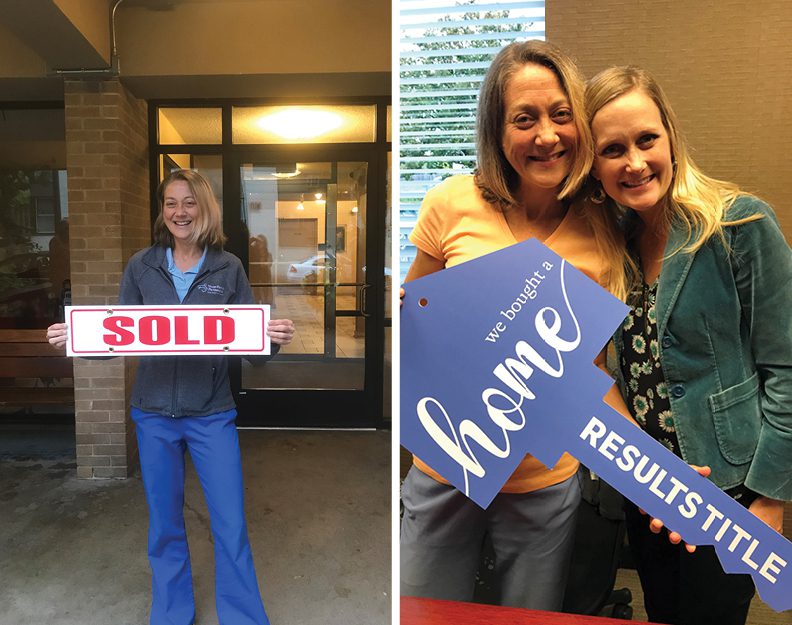 "Today marks a BIG day for Amy. She purchased her first condo in Minneapolis! It has been such a wonderful journey knowing Amy, not just because she's my amazing big sister, but also because she is such a loving, giving person. After spending 11 years using her nursing skills in the Dominican Republic and North Carolina, she finally returned to MN to serve the people in Hennepin County. Welcome back, Amy! As they say, "70% people who move away, move back to Minnesota", and I'd say it is true! We are glad you are one of them!
Amy was looking for a good place to live in Minneapolis when she moved back. The rental market was not impressive, so we explored the idea of purchasing a condo. We set her up an exploratory search for something that would comfortably fit her budget. As I was exploring some off-market properties and pre-listings for her, I came upon a bright and sunny condo that would fit her needs perfectly and get her close to the Minneapolis lakes and trails so she could run. Anyone who knows Amy, knows she's a runner and loves trails, triathlons, and half marathons. This condo had it all!
We knew this was the one, so we looked at the condo, signed a purchase agreement, and locked it up before it hit the free market! We even negotiated over $4,000 off during the inspection period. Woot Woot!
Congratulations on taking this amazing step in your life, big sister! Welcome back! I love you!!!"
– KC Lead Agent, Cristina Edelstein-Skurat