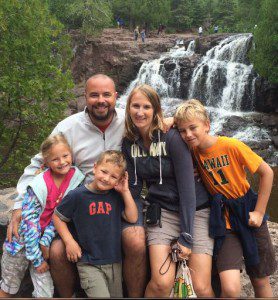 AJ and Amy are friends from church and just all around good people. AJ and I go back nearly the point I started attending the church I am at almost 10 years ago. When they reached out to have us price their home, I was really humbled by the opportunity to work with them.
Their home was in Crystal near my first home, so I knew the area and the neighborhood well. They had a 1 and ½ story home near a park and more importantly near "Sweet Taste of Italy" which has the BEST bucket of spaghetti you can find in the metro! We had our stager out to go over the house and AJ and Amy put their hand to the plow to get the home ready for market.
While they were getting it ready, we primed up their home search. They wanted to stay in the same area, just move to a bigger home so they had a little more room with the 3 kids they have. As we got close to listing, the market was really heating up, so we knew it would be fast and furious once it hit. We listed the home and within a week or so we had a cash offer on their home. We quickly found them a home using our expert team and negotiated a contract that allowed them to move in early, which is rare, and this made their move a lot easier.
We are grateful to have the opportunity to work with people like AJ and Amy. We wish you the very best in your new home!
Seller's and Buyer's Agent: Kerby Skurat