Many sellers think that they can For Sale by Owner or FSBO and many buyers think they can search online and find their home themselves.
Most Buyers Are Overwhelmed
Discover Home Loans released a survey earlier this summer that revealed how prepared home buyers are for the actual mortgage process. 94% of prospective buyers believe buying a home is a good investment, and 66% would reach out to a real estate agent. There is much less certainty regarding the mortgage process.
The majority of potential buyers are actually overwhelmed with the amount of information available about the home financing process. Here are some interesting highlights from the report:
Nearly 66% feel overwhelmed with the amount of information available
76% of those under the age of 30 feel overwhelmed
76% of first time buyers feel the same way
54% of those buyers who have previously owned also were overwhelmed
59% of buyers turn to mortgage bankers to help evaluate mortgage terms and comparing offers
49% of buyers turn to real estate agents to help evaluate mortgage terms and comparing offers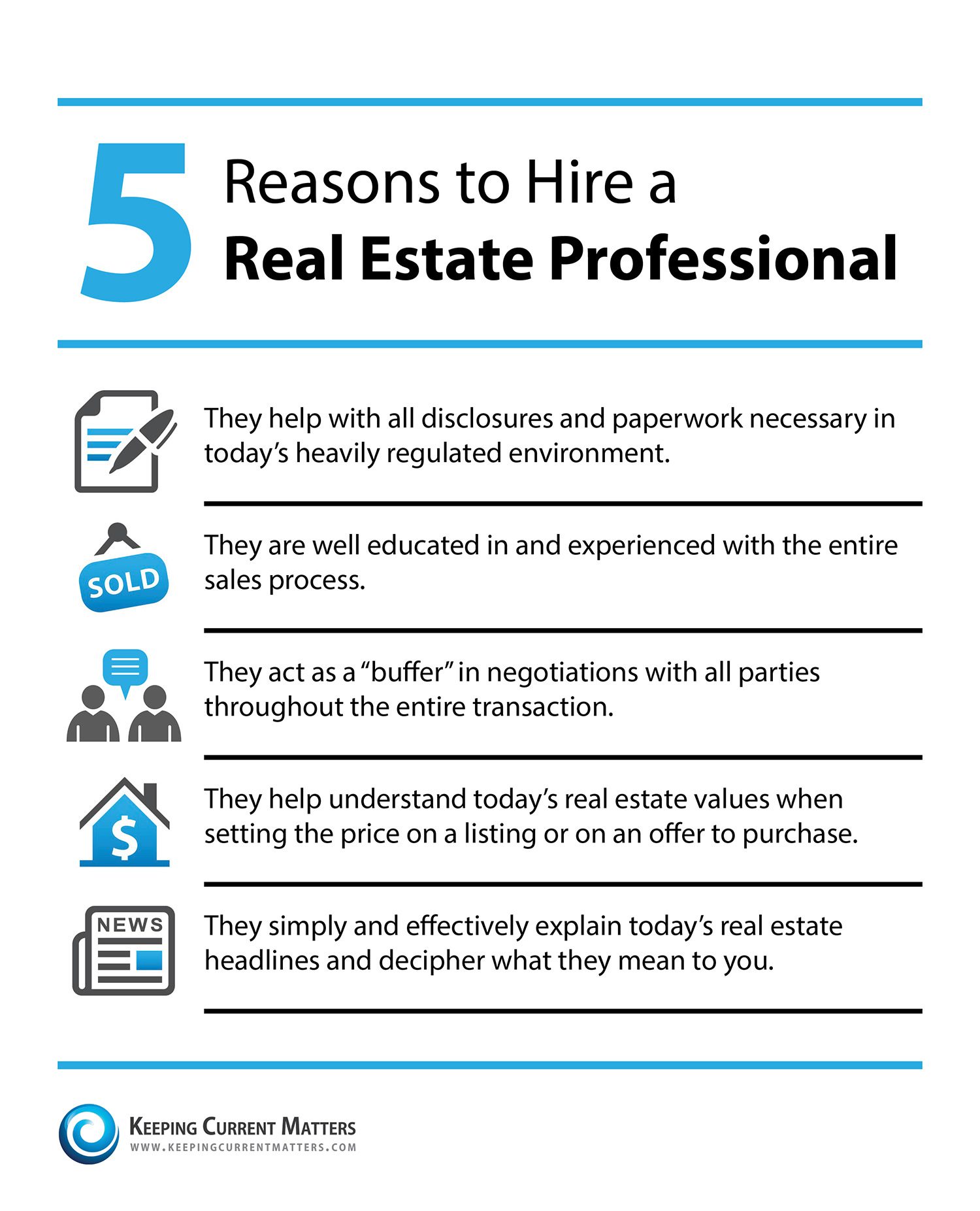 Use an Agent … They can HELP!
Many people wonder whether they should hire a real estate professional to assist them in buying their home or if they should first try to go it on their own. In today's market: you need an experienced professional with all the changing regulations and standards! There are over 230 possible actions that need to take place during every successful real estate transaction. Don't you want someone who has been there before, knows what these actions are, and will get the job done? Why stress yourself out about items an Agent deals with every day and can handle for you? Let yourself worry about where you'll put the TV in the living room, and what paint color combinations will look the best.
You Need an Expert Advisor
You need a true expert to guide you through the dangerous pitfalls that currently exist. Finding a home that is priced appropriately and ready for you to move in to can be tricky. An agent listens to your wants and needs, and can sift out the homes that do not fit within the parameters of your "dream home". A great agent will also have relationships with mortgage professionals and other experts that you will need in securing your dream home.
Hiring an agent who has their finger on the pulse of the market will make your buying/selling experience an educated one. You need someone who is going to tell you the truth, not just what they think you want to hear.
You Need a Skilled Negotiator
In today's market, hiring a talented negotiator could save you thousands, perhaps tens of thousands of dollars. Each step of the way – from the buyer (who wants the best deal possible), to the home inspection companies, to the appraiser, there are at least 11 different people that you will have to be knowledgeable with and answer to, during the process. Use a Realtor that is a Certified Negotiation Expert and they will help you buy or sell a home for the price you want!
Time to Make a Decision!
You wouldn't fix your bathroom plumbing without a certified plumber or replace the engine in your car without a trusted mechanic. Why would you make one of your most important financial decisions of your life without hiring a Real Estate Professional? Just like a good accountant or a good attorney, a good agent will save you money…not cost you money.
Call us today and we will be your Certified Home Buying or Selling Advisor! 612-812-9262
Source: KCM Blog