Marcus and Rachel are good friends of ours and were searching for a home a few years back but decided to put their plans on hold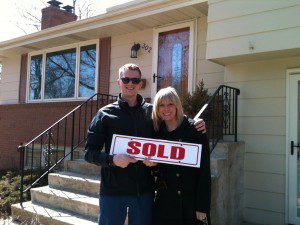 when they found out Rachel was accepted to medical school down in Iowa. They went down south for a few years of education, but kept an eye on the market and the rates and signed a short term lease knowing they wanted to purchase when they were back. Marcus got his SWEET cardiac care nursing job back at Allina and Rachel got a dermatology job after school… oh, they also had a little one on the way, so now they had two good jobs, a baby on the way and a 600 square foot apartment they had to get out of.
We started the search in Edina, Hopkins and SLP. We wrote an offer on a home in Edina that was in multiple and just missed that one. However a few weeks later we found a GREAT home that Marcus and Rachel fell in love with. Rachel went to school in Hopkins and the seller was a lady that had lived there for several decades and had take care of it very well.
Again we were in multiple offers, but this time we won! The seller was overjoyed to know that Marcus and Rachel would be raising their family in the home she had loved and cared for. The funny thing about the home is it is on Burnes Drive across from Burnes Park. Congrats guys on your new home and all the awesome times to come in it!