Is there really anything better than a good pizza?
Sure, we all like to get dressed up and go out to the hottest new restaurant or make reservations for some place where you end up using six forks, four spoons, and who-knows-how-many knives during a five-course meal. But when it comes down to it, nothing may be truer than these four words: Pizza is the best.
The Twin Cites Metro area is home to some great pizza chains. Establishments like Pizza Luce and Punch Pizza have several locations around the Metro area, but what about the lesser-known treasures?
To satisfy your pizza craving, here are five essential pizzerias in the West Metro. Make it a point to visit them all.
Latuff's Pizzeria
10820 Highway 55, Plymouth, MN 55441-6113
Serving an array of Italian-American dishes, including pasta, veal parmesan, and much more, this legendary local pizzeria has a devoted following. The owners provide exceptional service, treating every customer like they're regulars and serving up some amazing, thin-crust pizza. While they don't deliver, they do have a take-and-bake option that allows you to bake one of their delicious pies at home.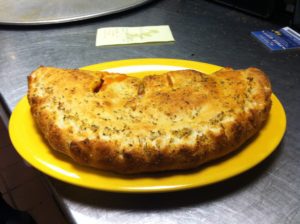 Joey Nova's
5655 Manitou Rd., Excelsior, MN 55331
Even New Yorkers swear by their New York–style, thin-crust pizza. Things can get a bit busy here, so be patient. You'll be glad you did! And if for whatever reason you're with someone who doesn't like pizza (evidently those people exist), Joey Nova's has a huge menu full of delicious choices.
Station Pizzeria
13008 Minnetonka Blvd., Minnetonka, MN 55305
This relatively new edition to the western burbs pizza scene is already making waves and becoming a favorite among locals. Housed in a remodeled gas station, the restaurant has a cozy atmosphere that is contemporary without being pretentious. Then there's the menu. The numerous varieties of personal 10-inch pizzas are all made from fresh ingredients. With a rotating selection of beer and wine, this is one of the best places to grab a drink, enjoy a salad, and share a pizza or two with a friend.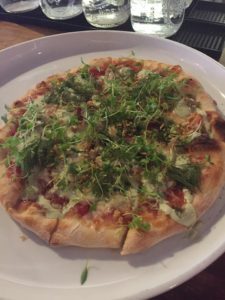 Pig Ate My Pizza
4154 W. Broadway Ave., Robbinsdale, MN 55422
First off, can you really think of a better name for a pizza place? This is an example of where the name says it all. Walk in, sit down, and by the time you leave, you'll be thinking that your dining experience was pretty much what you expected from a place called "Pig Ate My Pizza." This boisterous, fun joint has been gaining a reputation throughout the country thanks to their funky, creative concoctions that include ingredients like pork shoulder, potato chips, and chives. Go with friends, sit at the community tables, sample from their tasting menu, and make plans to return.

Olive's Fresh Pizza Bar
287 Water Street, Excelsior, MN 55331
Don't be deceived by the relaxed, no-frills atmosphere. If you're one of those people who loves gourmet, wood-fired pizza, this is the place for you. Bonus: They have a great drinks menu!