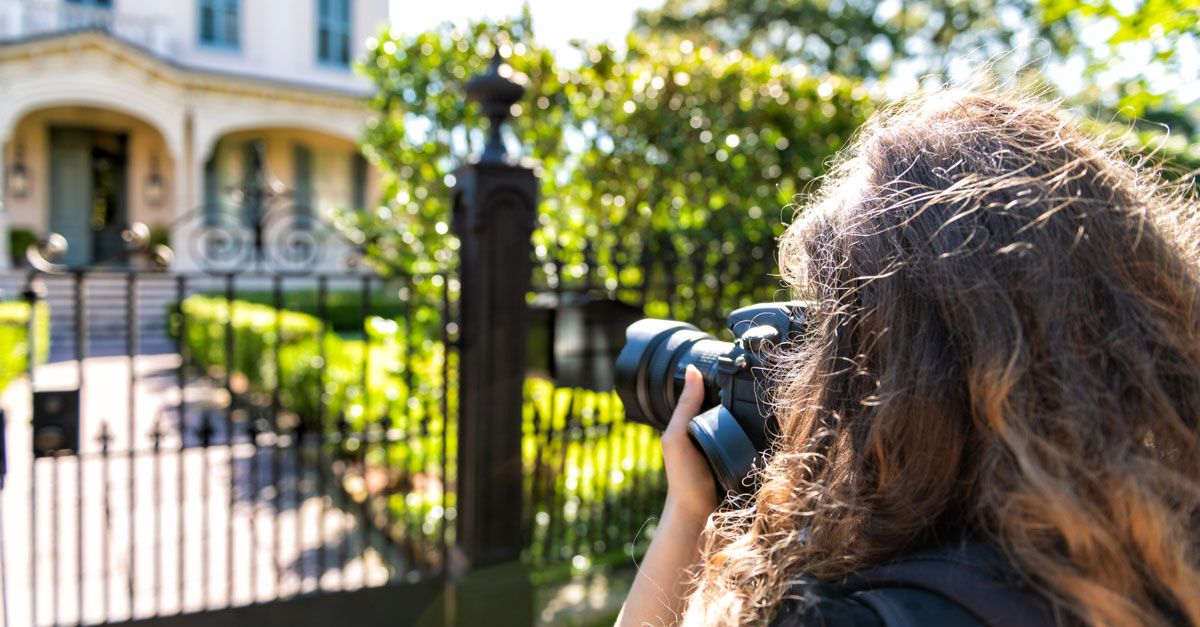 With so much competition in the housing market, making your property stand out in the listings is essential. But how can sellers actually achieve this? This is one pressing issue that many are faced with. They have a great home to sell, but the prospective buyers aren't coming in fast enough.
While this can be discouraging, it certainly doesn't have to be. The key to making your listing stand out is using the right photography to get your home noticed. Photography, when done effectively, doesn't just make your home look good, it helps buyers visualize themselves in your space. If you want to successfully sell your property, read on to learn six real estate photography tips that will make your Plymouth listing stand out.
1. Use a Wide-Angle Lens
There are various types of lenses on the market, but real estate listing benefits from wide-angle lenses the most. A wide-angle lens is one with a short focal length and a wide field of view. These lenses capture a lot more in the frame – hence why they are perfect for your property listing.
When a potential buyer is viewing your property, you want them to be able to get a complete view of your property and get a sense of space and functionality. A wide-angle lens allows you to show as much of the room as possible, even when space is limited.
2. Incorporate Natural Light
Lighting is key to any real estate photography listing. What's even better is that some form of natural light is generally always within reach. Good lighting doesn't just brighten up rooms, it opens up the space and allows sellers to highlight the best features of the room.
The truth is, you can have a nice home, but bad lighting can make it look unappealing. You want to incorporate natural light in a way that presents the best version of your property. The good news is, there are plenty of opportunities to incorporate natural light. Here are ways you can use natural light for your property:
Open up blinds and windows to allow light to enter the room
Shoot with the sun behind the camera to avoid shadows and add brightness to the space.
Avoid shooting on rainy days to get the most out of your natural light
3. Keep Lighting Consistent
Another important aspect of great real estate photography is keeping your lighting consistent throughout the home. You don't want certain rooms in your home to be exposed correctly while others are underexposed.
Your real estate listing will have the most impact when lighting is consistent throughout. This means you will need to do a little pre-planning to determine what your lighting setup will be. Here are a few things to think about:
Will the home look better with lights on or off? Turning on the lights will make the home feel a lot warmer and more inviting. But, if you plan to use artificial lights and natural light, this will affect the overall balance of your images. In contrast, using only natural light will create an even temperature across all photos.
Are all the light bulbs the same? If you do plan to use artificial light, it's important that all lightbulbs are the same. Some homes may have warmer bulbs in the kitchen, while the bathroom has cooler bulbs, for example. Having these varying light temperatures can make the home feel imbalanced.
Do you need a diffuser? Some homes don't have much natural light. In this case, it's best to invest in a diffuser or umbrella flash stand to control the lighting.
4. Take Pictures at Various Angles
Don't make the mistake of taking just one picture of each room. Even with a wide-angle lens, it's important to take pictures at various angles. This enables buyers to get a better sense of depth and detail. It also allows buyers to see a room's connection to others.
Ultimately, each photo you take is important and it supports the buyer's decision about your home. If you don't have enough angles, a buyer may feel uncertain about the property because they're unable to gather enough information about the home.
5. Use a Tripod
Many sellers make the mistake of forgetting to use a tripod. But, tripods are a great way to take better photos of your property and make your listing stand out.
Tripods are essential for interior photography that incorporates natural light. This is because natural lighting is best captured at a slower shutter speed, which means that you will need to be able to stabilize your camera while the image is being captured to avoid image blur.
Unfortunately, even with the most stable hands, you're bound to get a few blurry images that will create inconsistencies in your work. With that said, invest in an affordable tripod to make your shooting process much easier.
6. Stage the Property
Lastly, it's a good idea to stage the property. Staging helps buyers visualize themselves in the property and helps demonstrate your home's potential. According to the National Association of Realtors, 82% of buyer's agents said that staging made it easier for buyers to visualize a property as their future home.
Not only that, but staging gives buyers a better sense of the home's functionality and increases the effectiveness of your photography. Essentially, staging is an excellent way to elevate your property and make it stand out.
Start Your Selling Journey Today
When it comes to making your photography listing stand out, great photography plays a key role. Are you ready to sell your property in Plymouth? Use these six real estate photography tips to take your listing to the next level, and contact one of our skilled agents for guidance.