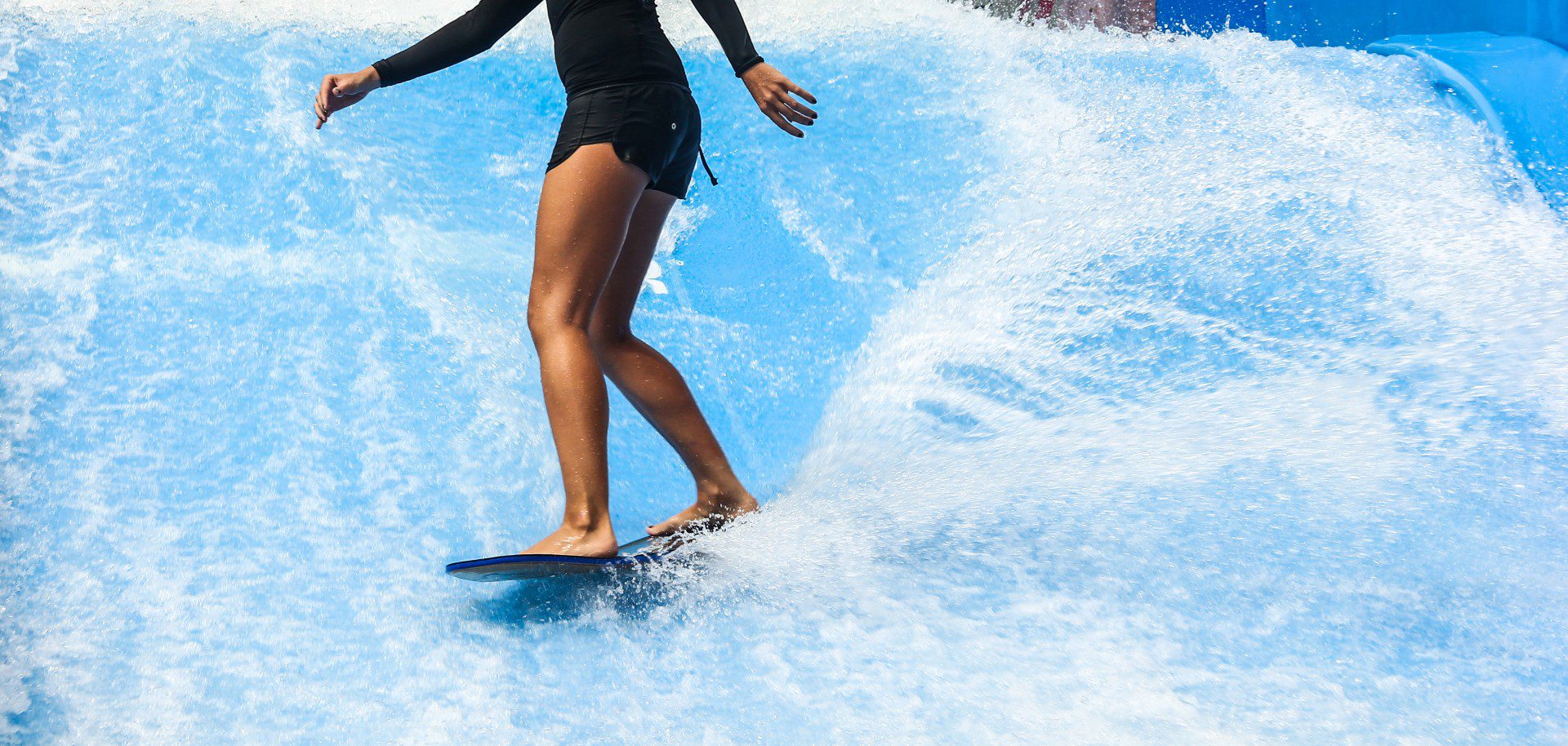 There's nothing more exciting for kids than visiting an indoor water park, especially during the cold and snowy winter months. It's an excellent activity for families of all ages to enjoy together. Thankfully there are plenty of indoor water parks in Minnesota to choose from, no matter what the season is. Your kids will love spending time at one of these five exciting indoor water parks, with their waterslides, tube rides, and unique kiddie pools made for younger children. Whether you own a house in Maple Grove or live within the Twin Cities, one of these options is most likely just a short drive away. Or, make a vacation out of it and venture outside the metropolitan area to nearby Alexandria or Baxter for their great Minnesota water parks.
Great Wolf Lodge Water Park
Venetian Indoor Water Park
Great River Water Park
Big Splash Indoor Water Park
Paul Bunyan Water Park
Fun Indoor Water Parks in Minnesota
With so many options to choose from, your family can find a water park that both the kids and adults will enjoy. If you're tired of spending time at Minnesota lakes and are looking for something a little more interactive, these exciting water parks will do the trick. Find out what your kids are most excited about in terms of water activities, like water slides, tube rides, lazy rivers, or pools. Once you know what activities your kids will want to do, it's easy to select one of these five water parks to visit. Keep in mind that the entrance fees may vary, as do the hours of operation. No matter which water park in Minnesota you choose, your kids are guaranteed to have a fun time.
Great Wolf Lodge Water Park
Great Wolf Lodge Water Park might be the best indoor water park in Minnesota for activity selection. Plus, it's not a far drive considering it's located in Bloomington, Minnesota, near the Mall of America. Your kids will love how big this indoor water park is, all 75,000 square feet of it. There are a total of five water slides, meaning kids of all ages can find one to enjoy. Not only that, but they have a four-story interactive treehouse with splash features plus a wave pool and a lazy river. You could spend all day here, or even the weekend considering it's part of the Great Wolf Lodge Hotel. With tons of other excellent features, Great Wolf Lodge Water Park is sure to be a hit for everyone in the family.
Great Wolf Lodge Water Park in Bloomington, MN
Venetian Indoor Water Park
If you're looking to escape to Italy in your next indoor water park experience, then the Venetian Indoor Water Park in Maple Grove is a perfect choice. Made to look like the city of Venice, this water park is a hit for both adults and kids. One thing to keep in mind – you have to have a hotel room at the adjacent Venetian-themed Holiday Inn & Suites to get passes to the waterpark. Don't let that stop you, though. Your kids will love the waterslides, floating obstacle course, basketball hoops, and even the toddler area for the smaller members of your family. Even better, with the hotel's prime location in Arbor Lakes, you will be within walking distance to all of the great shops and restaurants Maple Grove has to offer. If you visit during the winter, make time for one of Minnesota's best skating rinks that's nearby: the Central Park Ice Skating Loop.
Venetian Indoor Water Park in Maple Grove, MN
Great River Water Park
The Great River Water Park, located within Oxford Community Center in Saint Paul, is one of the best indoor water parks for parties. Inquire about rentals to determine if it would be a good fit for your next birthday party or team celebration. The kids will love the children's activity pool and giant water slides, not to mention the floating turtle and logs they can play on. Great River Water Park also has excellent amenities, like life jacket rentals, locker rooms, concessions, and even a sauna for the adults to enjoy. Next time you have a day off school and don't know what to do with the kids, bring them to Great River Water Park for an exciting day of playing in the water.
Great River Water Park in Saint Paul, MN
Big Splash Indoor Water Park
Big Splash Indoor Water Park is one of the water parks in Minnesota that you will want to make the drive from the Twin Cities for (and possibly make a weekend out of it at the Arrowwood Resort). This 38,000 square foot indoor water park has three four-story waterslides, a children's play fort, and an inner tube ride. Kids and adults will both enjoy floating down the lazy river or even taking a trip to the tropical whirlpool spa. Adding to the fun, they've got basketball hoops, a fort with water blasters and geysers, and a lily pad water walk. You and your kids might never want to leave!
Big Splash Indoor Water Park in Alexandria, MN
Paul Bunyan Water Park
Baxter and nearby Brainerd are a vacation hot spot for Minnesotans, especially in the summer with so many great lakes to enjoy. But if you find yourself up north in the winter or need an escape from the sun, then try spending a day at the Paul Bunyan Water Park. With multiple slides, hot tubs, a lazy river, a treehouse, and basketball hoops, your kids will all be able to find something to enjoy. There are life vests available, and a lifeguard always on duty during park hours.
Paul Bunyan Water Park in Baxter, MN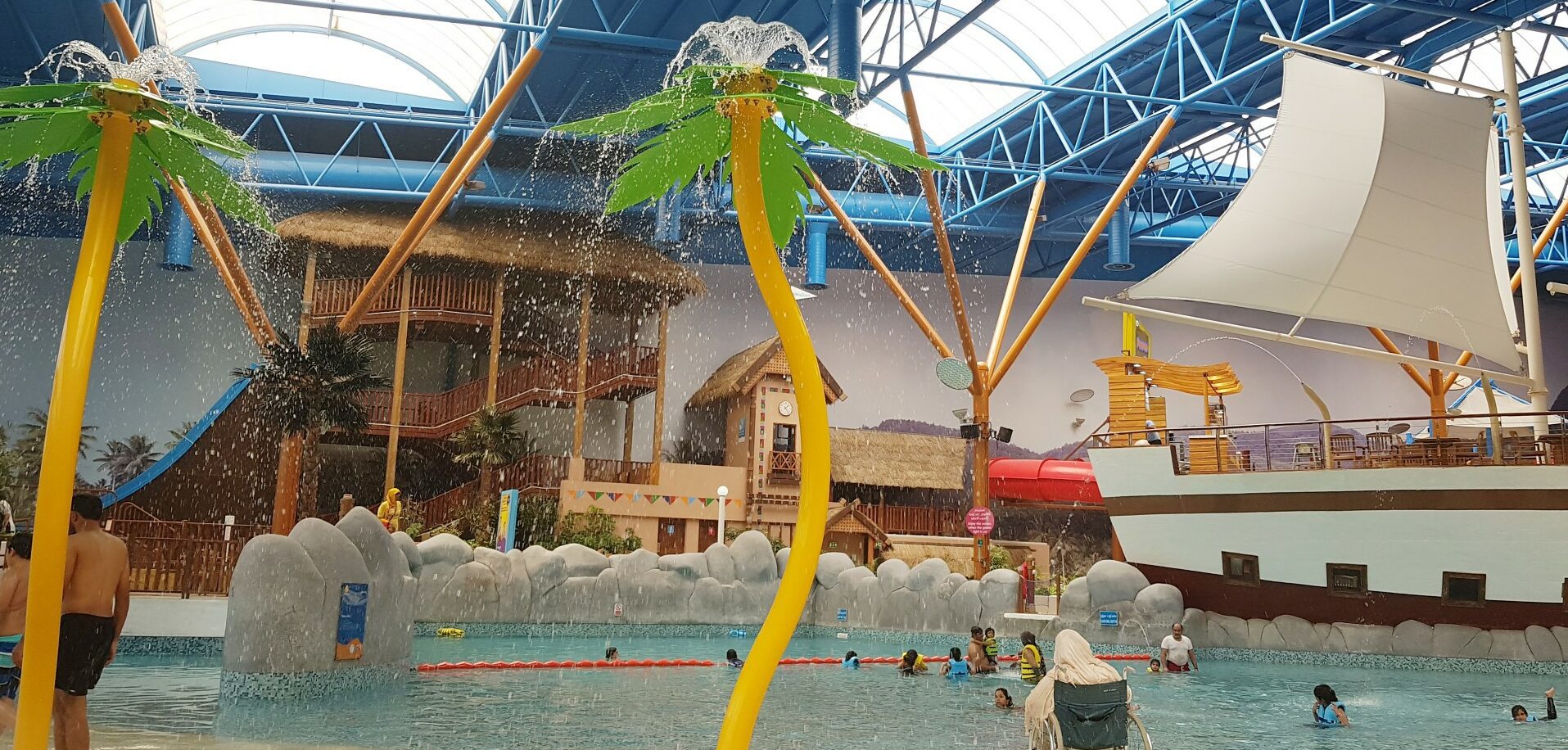 Enjoying the Indoor Water Parks in Minnesota
With so many exciting indoor water parks to choose from in Minnesota, your family will have no problem finding a place to spend the day or the whole weekend. Twin Cities homeowners enjoy access to so many amenities, including these fun water parks nearby. For those looking to make a trip, Alexandria and Baxter aren't too far away, and their water parks draw many visitors from the greater Twin Cities region. Your family can enjoy all the fun activities, so much so that your kids might never want to leave the water park!