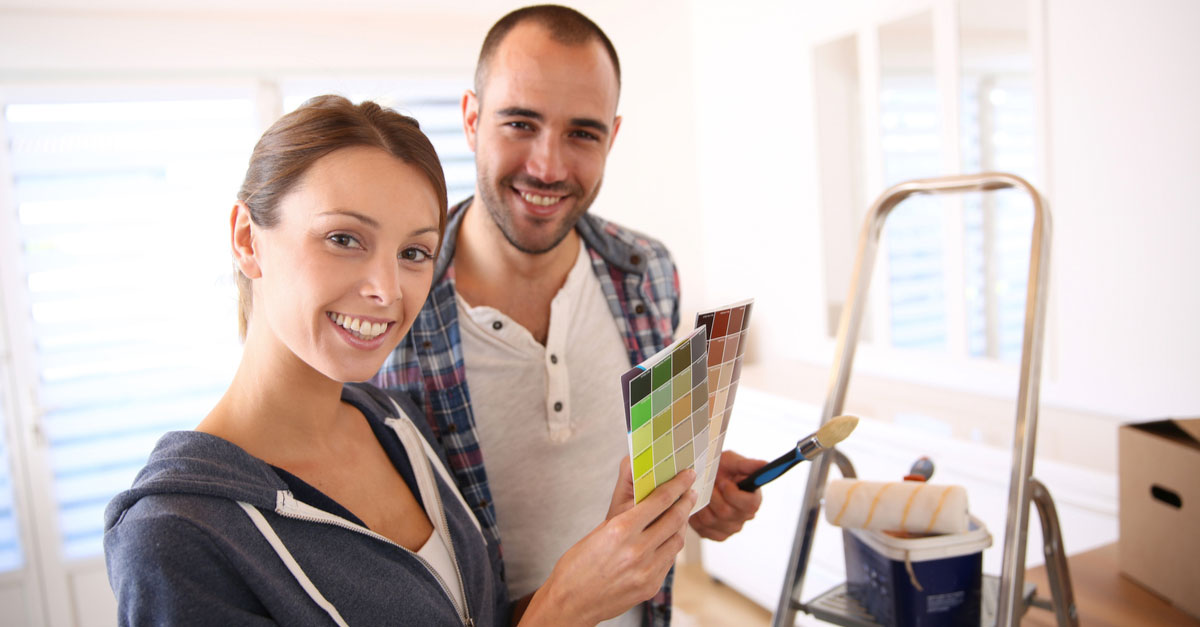 If you are getting ready to move, you may find yourself feeling overwhelmed by the prospect of updating your home and getting it ready to sell. Sprucing up your Plymouth home before putting it on the market can help you to get the highest price possible. Yet, if you have a limited budget for renovations, what improvements should you prioritize? Choosing improvements with the highest return on investment (ROI) will not only ensure you get the most bang for your buck, but it can even make your home easier to sell. Even simple, low-budget fixes can help make your home stand out to buyers, making it possible for you to sell your home at or above the asking price. If you plan on putting your home up for sale in the coming weeks, here is a look at the top improvements that will yield the biggest returns at closing.
Boost Your Home's Curb Appeal
If you were only going to choose one project to invest in before selling your home, consider sprucing up the front of your home and your landscaping for added curb appeal. Sprucing up the front of your home is an easy and cost-effective way to make your home easier to sell by creating a great first impression for potential buyers. The fact is that many homeowners underestimate the importance of curb appeal when selling their homes. However, if your house looks worn down, or the yard is clearly neglected, this will not get buyers excited to look at your home.
The reality is that first impressions are extremely important, and if your home looks neglected from the street, buyers will assume that the inside has also not been taken care of, which may cause buyers to forgo looking at your home altogether. Before you sell your home, it is then critical that you take some time to consider your home's curb appeal. Taking small steps to boost your curb appeal can go a long way such as:
Lawn is well maintained
A fresh coat of paint
Adding colorful, ornamental plants
Paths and walkways are kept clean
Anything that you can do to make your house look inviting, and to help it stand out from the street, will increase your home's value and salability.
Paint Goes a Long Way
Painting your home's interior is another low-cost solution that can provide high returns when it comes time to sell your home. If it has been a while since your walls have seen a fresh coat of paint, then it is likely that they are showing signs of wear such as dirt, fingerprints, and chips in the paint, all of which can make your home look dingy. A fresh coat of paint can go a long way in giving your home a fresh, bright look that will be appealing to potential buyers. This also gives you an opportunity to select a new color that will be attractive to buyers. The fact is that buyers find it easier to picture themselves living in a home with neutral walls, so consider choosing colors in:
Choosing colors that are not too bright will make your home appealing to a wider range of buyers.
Update Lighting
Before you begin showing your home, you should also bring someone in (such as your real estate agent or stager) to take a look at your home's lighting and give you an opinion on whether it needs updating. If you have lived in your home for many years, it is likely that you will need to swap out lighting fixtures before you list your home. Fortunately, replacing lighting fixtures is a simple, cost-effective way to transform the look of your home and make it more appealing to potential buyers.
The fact is that nothing is more dated than brass light fixtures, and unsightly lighting fixtures can be a turn-off to buyers. Updating your lighting will give your home a new look, and make it more attractive to buyers, making your home easier to sell at a higher price. Do not be afraid to ask your real estate agent or stager for advice on where they think your home's lighting needs help. They know the market and can help you stage your home in a way that will make your home easier to sell.
Invest in Quality Flooring
If you still have carpeting in your home, this will need to go before you try to sell it. While replacing flooring is a fairly significant investment, it will also provide a significant return when you sell your home. The reality is that nothing is a bigger turn-off to home buyers than old, worn-out carpeting. In fact, for many buyers, old flooring, or any type of carpeting, is something that they can't look past, and you may actually lose out on potential buyers because of the flooring in your home.
Your best bet to make your home easy to sell and to get the highest sale price would be to replace all of the flooring in your home with wood floors. If this is too costly, even faux-wood flooring is appealing to many buyers and provides a high return on investment. If you are intent on keeping your current flooring, have it professionally cleaned in order to ensure it looks its best when you start showing your home. Making sure the flooring in your home is presentable is one of the most critical things you can do when trying to sell your home.
Improve Resale Value With Low-Cost Upgrades
If you plan on selling your home, taking the time to perform a few low-cost upgrades can not only make your home easier to sell, but it will also ensure that you get the best price for your home. Feel free to contact us for additional advice on how to get your home ready to sell on a budget.