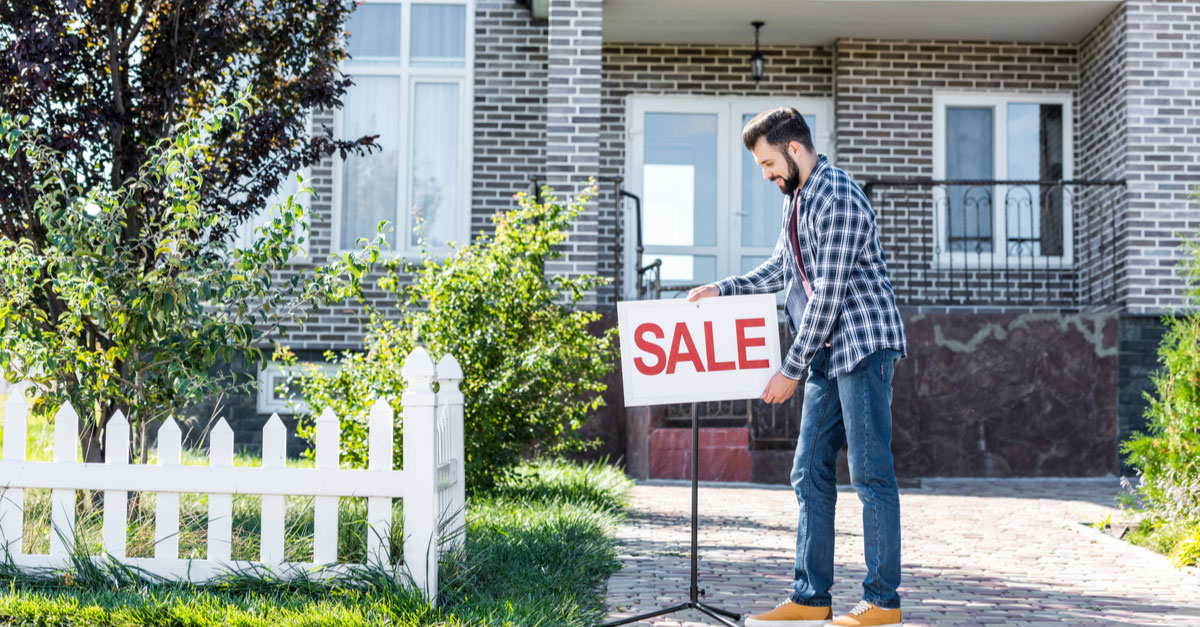 Selling your home is an emotional experience. Whether you're downsizing, moving to a new city for work, or looking to try something different in life, the process of selling and buying a new home can be daunting and difficult. We will share some insights on navigating the emotional impact of selling your Plymouth home.
For many people, there's also an expectation associated with what will come next: "What am I going to do now?" "Where will I live?" "How long until I buy another house?" These are all questions that require time and patience as well as management skills to get through successfully as you get rid of the anxiety that comes along. Selling your Plymouth home doesn't have to be one big decision; it could just mean taking a step in a direction you always wanted to go.
What It Takes to Sell Your Home
If you've decided to put your Plymouth home on the market, know that there are things you can do to make the process easier. Whether looking for an agent or deciding on how much to list the property for, these steps will help first-time and experienced sellers alike:
Getting an Appraiser
Get organized by having a professional appraisal of your house done before listing it. An appraiser will be able to take you through a home improvement checklist and advise accordingly. Here are some things you can do to your house before buyers come through:
Clean up the house and get rid of clutter
Add an outdoor rug to create more space for relaxing outside
Plant flowers around the front door or near windows so buyers can see them from the street
Paint your front door a bright color to make it stand out from the rest of the house
Do any slightest necessary repairs
If some updates are in order, keep the costs down by doing some of them yourself. You'll still want an expert's opinion so you don't overstep on items that won't matter.
Decide on a Selling Strategy
Have a plan for how you'll market your property so you can sell quickly. That could be through an agent, online ads, or just word of mouth – depending on what makes sense for your home and goals. Consider hiring a professional photographer to take photos that show the property fully and beautifully without distracting from the main living areas. These images will help potential buyers envision themselves living thereby giving them a better idea of how the space is laid out.
Decide About Your Home's Listing Price
A lot goes into deciding how much to list your property for, but getting market data will help you determine if now is an ideal time to sell. Look at recent sales in the area and what other homes like yours are selling for now to get a better idea of where to price it. Once you've listed your home, sign up with an online service that tracks your listing's progress; this data can give you additional insight into how potential buyers might respond.
Make Sure You Have All Your Paperwork Together
If your house has been approved by the bank, it means that you've made sure your finances are in order and that the home is paid off. Make sure all of your paperwork, such as deed transfer papers and any other necessary documentation are ready.
What Can You Do to Navigate the Emotional Impact?
We know this can be a difficult time for anyone looking to sell their home; so we've included some tips below on navigating the emotional impact of selling your Plymouth home:
1. Get an Agent to Sell Your Home
If you've had trouble selling your Plymouth home, consider hiring a real estate agent who might be able to help sell it faster based on recent trends in the local housing market; this could result in less stress during an emotional time as well as potentially save some money since you won't have to pay the broker's fee.
2. Stay Open to Buying Another Home
You might be thinking, "I'm ready for something new!" but still find yourself wondering what might happen between your Plymouth home selling and then having enough saved up or enough time passed to buy that dream house you've always wanted. Be confident in knowing that things will work out if you allow them to; meanwhile, keep saving money while focusing on getting through this transition phase successfully.
3. Keep an Open Mind About Moving
Since you already know there are other places in the world where people live better than they do here, keep trying to see the good in a new city. It can be hard to adjust, but friends and family who live there might help you out with that transition.
Keep yourself busy with activities and spend time with loved ones to take your mind off the transition process as much as possible until everything is finalized and you can make plans for what comes next.
4. Take Care of Your Health
It's easy to get overwhelmed during stressful times, so make sure to take care of yourself physically as well as mentally. Always follow up on doctor's appointments to find out any changes you need to make for diet or lifestyle.
Here are some tips to ensure your health is in tip-top condition:
Exercise regularly to boost your metabolism and keep your weight in check
Drink plenty of water (at least eight glasses of water a day).
Eat healthy and nutritious foods
Get enough sleep
Take time for yourself each day by doing something you enjoy (e.g., reading, going for a walk)
Remember: You'll have more energy and feel better than ever because this life-changing move is happening at just the right time for you.
Ready to Sell Your Home?
Well, after you've evaluated your goals, created a plan for how to work through the emotional impact of selling your home, and put together an effective marketing strategy that will reach potential buyers with minimal effort on your end, it may be time to start prepping for showings and move on at ease.
The emotional aspect of selling your Plymouth home can be tough, but Kerby & Cristina can help you navigate this emotional journey! With a track record of having sold thousands of homes, you don't have to worry. Our team of experts will work with you through the process, from start to finish. If there's anything we can do for you or if you have any questions about what it means to sell your home in Plymouth, don't hesitate to reach out!