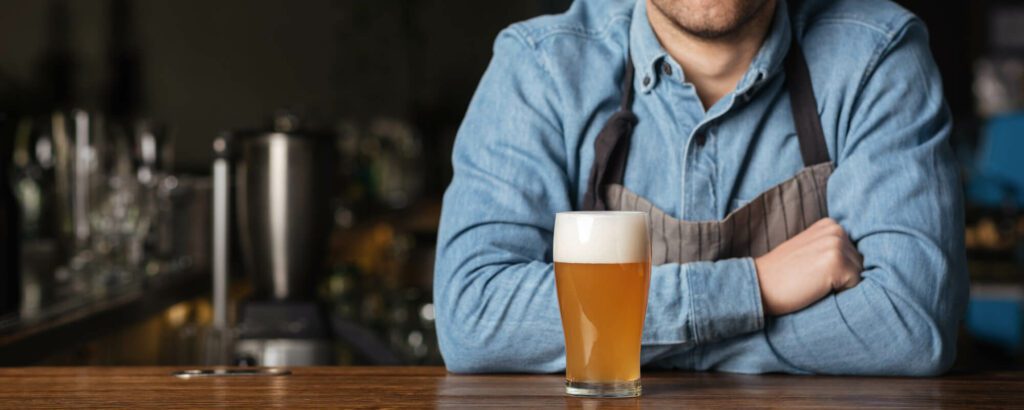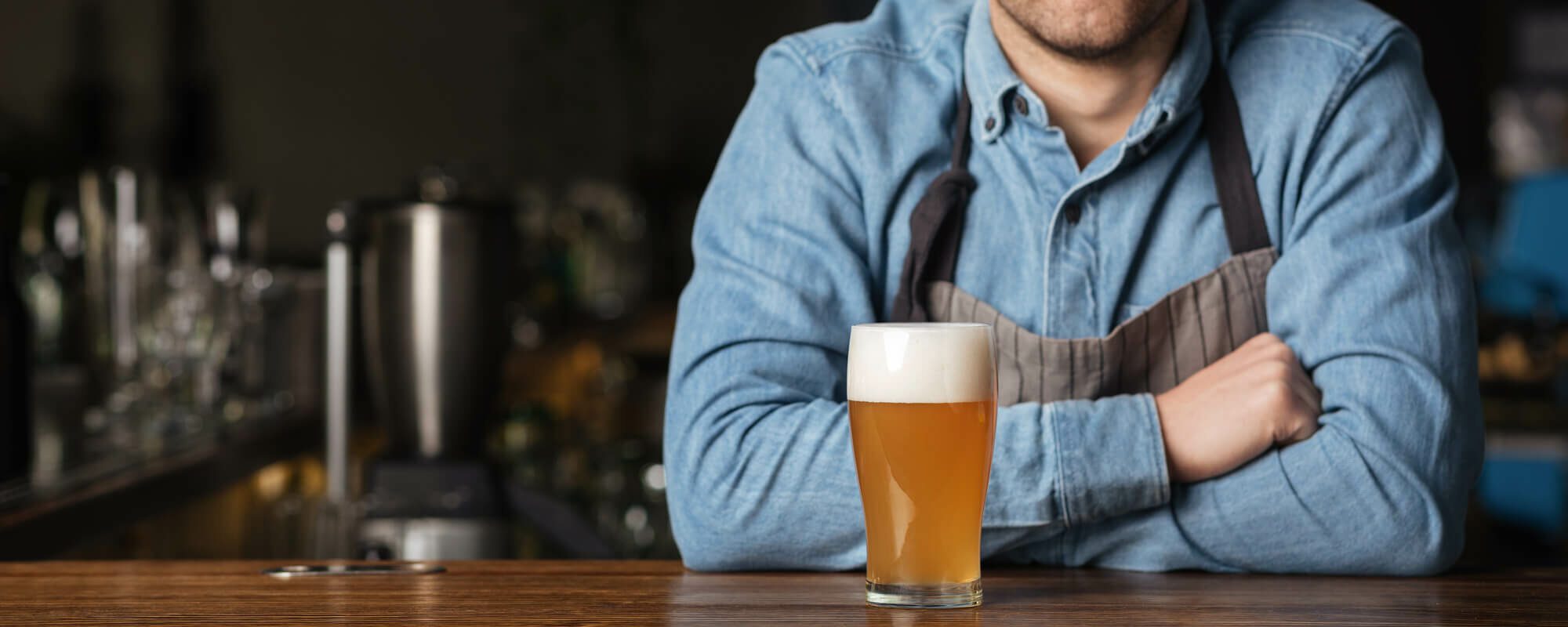 One of the best parts of living in the Twin Cities and surrounding suburbs is the number of places to eat and drink. The brewery scene has especially taken off, making a pint of beer a popular option among locals on a warm summer night. Breweries aren't restricted to just the cities, either. You can find some great places in other parts of the state that are totally worth the drive. In this list, we've narrowed it down to seven of the best breweries to visit in Minnesota this summer. Grab a few friends and find a spot to enjoy a local brew outdoors.
1. Lake Monster Brewing Company
Lake Monster is located in an industrial area of Saint Paul, just on the border of Minneapolis. The name lake monster comes from the fascination with lake-dwelling monsters and the effort to search beyond the surface for something unknown and extraordinary. The owners of Lake Monster feel the same way about beer and are committed to creating something out of the ordinary. The brewery boasts a large taproom and patio located at Vandalia Tower. The space is industrial but inviting, with plenty of room for your group to sprawl out.
Lake Monster Brewing, 550 Vandalia St #160, St Paul, MN 55114
2. Indeed Brewing Company and Taproom
Located in what we would consider a haven for beer-lovers, Minneapolis's Northeast neighborhood, is Indeed Brewing. Indeed is otherwise referred to as "Beerland: the hoppiest place on Earth." For anyone who appreciates a good beer, then Indeed is just like going to Disneyworld. The brewery has a taproom and an outdoor patio located in a quiet part of Northeast. They offer brewery tours with samples, which could be a fun activity for your group before you sit down to enjoy your beer. Indeed also regularly hosts food trucks, or you can pop next door to Centro for some Mexican bites.
Indeed Brewing Company and Taproom, 711 NE 15th Ave, Minneapolis, MN 55413
3. Steel Toe Brewing
If you live in St. Louis Park, located just a stone's throw from Uptown and Minneapolis's lakes, then you've probably heard of Steel Toe Brewing. Steel Toe is a small craft brewery dedicated to their craft and wanting to stay small. It's an excellent choice of breweries for cyclists since it's located off of the regional bike trails that the Twin Cities are known for. They have a spacious taproom with an industrial feel and a beautiful patio for those Minnesota summers. Steel Toe is named after steel toe boots, and the owners of the brewery believe in working hard and earning a cold beer at the end of the day. Why not make it a Steel Toe brew?
Steel Toe Brewing, 4848 W 35th St, St Louis Park, MN 55416
4. Modist Brewing Co.
Modist Brewing is a modern alternative to the average Twin Cities brewery. On their website, they define modist as "a modern artistic expression utilizing modification to achieve a self-conscious and intentional break from the conventional." No doubt their beers and their space do just that. It's the perfect place to stop before a Twins game at Target Field or a concert at First Avenue since it's located right in the North Loop. Modist specializes in beers that are "traditionally impossible." This includes a few you have to try for yourself, like the Malted Milk Ball Coffee Toffee Imperial Milk Stout or the Tangerine Pink Guava Coconut Almond Fruited Berliner Weisse. Some things you have to taste to believe!
Modist Brewing Co., 505 N 3rd St, Minneapolis, MN 55401

5. Bent Paddle Brewing Co.
Duluth is an excellent option if you're looking to get out of the Twin Cities for a day or a weekend. Located just over two hours away from Saint Paul, Duluth is the best access point to Lake Superior's beautiful North Shore. There are hiking trails and other outdoor activities to be enjoyed, especially in the summer. If you live in Minnesota, you've probably already heard of Bent Paddle. Their beers have become super popular across the state, so why not make a trip to their beautiful brewery? They've got a rustic taproom and plenty of restaurants nearby where you can order food to be delivered. Spend the day in the great outdoors, then head to Bent Paddle for one of their unique brews.
Bent Paddle Brewing Co.,1832 W Michigan St, Duluth, MN 55806
6. Bauhaus Brew Labs
If you're looking for a German beer hall feel, then Bauhaus Brew Labs is the perfect brewery for you. They have one of the most colorful, spacious taprooms in Minneapolis and a large patio with lights and games. Bauhaus has "haus" beers that are always on tap, some which they rotate seasonally, and a few non-alcoholic options. During the summer, they typically have food trucks outside. Like Indeed Brewing, Bauhaus is located in the Northeast neighborhood of Minneapolis. It's also a cool place for events if you're looking to host something with excellent indoor-outdoor access this summer.
Bauhaus Brew Labs, 1315 Tyler St NE, Minneapolis, MN 55413
7. Portage Brewing Company
If you're in Minnesota this summer, chances are you'll spend some time up north at a cabin. Portage Brewing Company is the perfect stop in northern Minnesota. It's located in Walker, an adorable small town on the edge of Leech Lake, one of the larger lakes in the northern part of the state. Walker attracts people from all over Minnesota, but especially those from the Twin Cities looking for some lake time in the summer. Portage is a newer addition to Walker and definitely a welcome one. The interiors are minimalist but still have a cabin vibe, with knotty pine covering the walls and ceilings. A real canoe hangs suspended from the ceiling in the center of their main taproom, and the exterior exudes an alpine feel with its A-frame roof. They've got plenty of outdoor space as well, so if you're looking to soak up the Minnesota summer outdoors, make sure you've got Portage on your list.
Portage Brewing Company, 107 5th St S, Walker, MN 56484
Minnesota Breweries
With so many options across the state, it's no surprise that breweries have become such a favorite summer destination for Minnesotans. Whether you're in the middle of the city, a suburb, or at your cabin, chances are there's a great brewery near you. Favorites like Steel Toe in St. Louis Park and Bent Paddle in Duluth are the perfect place to gather with friends or family and toast to another beautiful summer day in Minnesota.