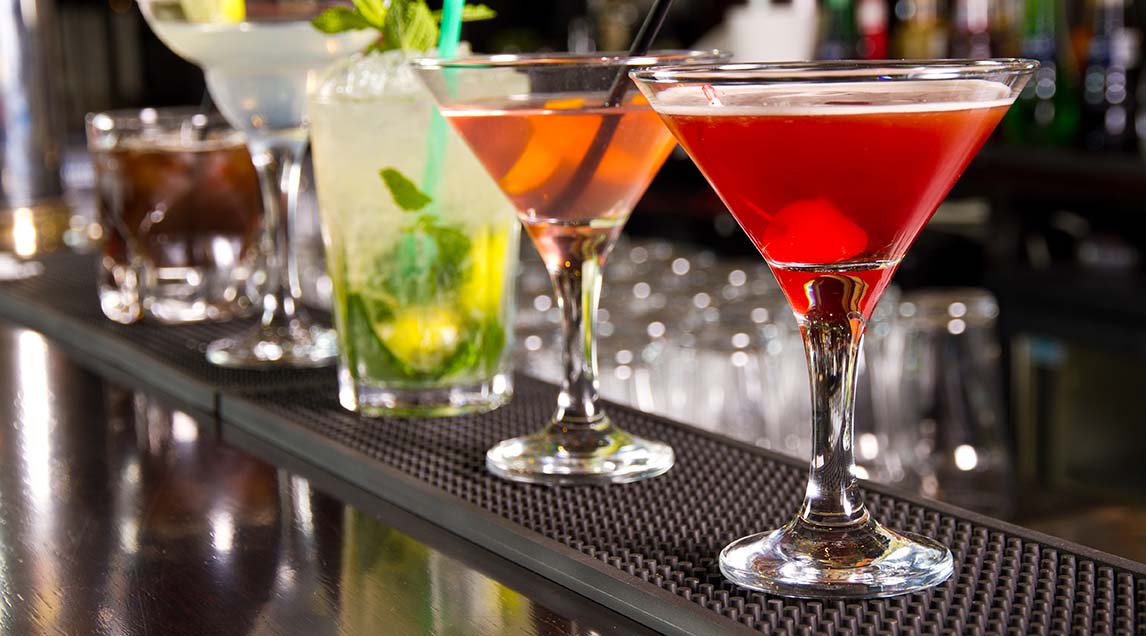 Looking for the best place to grab a cocktail with friends on a Friday night? Hoping to expand your list of favorite places for a drink in the Twin Cities? Look no further than this list of the best cocktails in the greater Twin Cities region. Whether you're searching for an innovative new cocktail or a fresh take on the classics, these bars, restaurants, and speakeasies will quench your thirst in the best way possible. Twin Cities residents know of the many unique Minnesota breweries to grab a beer at, but add a few new places to your list with these spots known for making unforgettable cocktails:
The Dampfwerk Distillery Cocktail Lounge

Parlour Bar

Volstead's Emporium

Norseman Distillery

Estelle

Colita

Hai Hai
Best Cocktails in the Twin Cities
As mentioned, this list of best cocktails ranges from restaurants and bars to speakeasies and distilleries. There are many innovative places in the greater Twin Cities region, making their own spirits and offering them up in the form of great cocktails. Some distilleries don't offer any food, so keep that in mind when you're making your reservation. There are many great options if you want to grab dinner and a drink, as many restaurants are catching on to the cocktail scene.  
The Dampfwerk Distillery Cocktail Lounge
This cocktail bar in St. Louis Park is an elegant choice, especially for those who like European-style fruit brandies and liqueurs. The Dampfwerk Distillery team uses locally sourced ingredients from the highest-quality farms and suppliers and learned the trade of distilling from the masters in Germany. Dampfwerk means "steam works," referring to the extraction process used in distilling. The cocktail lounge oozes German and American influences, as do the drinks themselves. Dampfwerk prides itself on creating cocktails with a "contemporary style and playful attitude." St. Louis Park residents and city-dwellers alike will enjoy visiting this beautiful cocktail lounge. 
The Dampfwerk Distillery Cocktail Lounge
Parlour Bar
Parlour Bar is the perfect choice for unique cocktails and delicious food. They have expanded from their original location in the North Loop of Minneapolis to another spot on West Seventh Street in Saint Paul. Both bars offer cocktails and food in a cozy atmosphere, with slightly different menus. A long bar and booths define the space, offering ample opportunities for intimate conversations over cocktails. If you're more interested in learning how to make great concoctions, Parlour in Saint Paul offers cocktail classes with different themes. Their menu offers a wide variety of American fare, but they're known for their burgers, like these other local burger joints. 
Volstead's Emporium
Volstead's is the answer for anyone harboring speakeasy fantasies. It will feel like you're in the roaring 20s as you try to find the door with the red light in a back alley off of Lyndale in Uptown. Of course, Volstead's Emporium was a lot harder to find when it first opened, but word of mouth has spread like wildfire about this place. Their cocktail menu is constantly changing, but they've got a great handle on the classics, like their high-quality Old Fashioned. If you appreciate well-made drinks in an inclusive atmosphere, then head to Volstead's Emporium in Uptown. 
Norseman Distillery
If you're looking for a bright, airy place to drink a cocktail, Norseman Distillery's industrial space and outdoor patio are perfect for you. Norseman was established in 2013 as the first legal micro-distillery in Minnesota, and they make over 50 liqueurs and spirits that are distributed throughout the state. Their cocktail room is the best place to sip some of their own creations, with innovative takes on old classics. Norseman Distillery also offers distillery tours, cocktail workshops, private rentals, and special events. If you work up an appetite drinking cocktails, there's usually a food truck parked outside with tasty options for your group.
Estelle
Located in Saint Paul's Mac-Groveland neighborhood, Estelle is a newer Southern-European influenced restaurant that's serving up great cocktails with their delicious bites. Their menu is small but full of delectable options that your whole party will enjoy. Pick some items to share while you sip a cocktail from their unique drink menu. Many of their drinks lean into Spanish flavors, with stunning colors and combinations. Their small back bar is the perfect spot to sip some cocktails while you converse with friends. 
Colita
Any list of cocktails in the Twin Cities has to mention Colita. For lovers of extravagant cocktails that are a little over-the-top and whimsical in every way, Colita is the place. This Mexican eatery in Minneapolis has drawn a lot of attention for its cocktails that often arrive at the table with props like rubber ducks and a lot of bubbling foam. Mezcal is a key ingredient in many of their drinks, all of which offer flavorful takes with Mexican ingredients. 
Hai Hai
If you're wondering what a former strip-club turned restaurant and bar looks like, search no further than Hai Hai, a Southeast Asian street food joint in Northeast Minneapolis. Inspired by dishes the chef grew up eating, Hai Hai offers more than just the standard Southeast Asian offerings of pho and pad thai. While Hai Hai is a real foodie journey, they're also a great place to find a fun cocktail. Everything at Hai Hai is colorful and bright, the cocktails included. Their offerings are innovative and unique, including slushies made with rum that will make you feel like you're on the beach.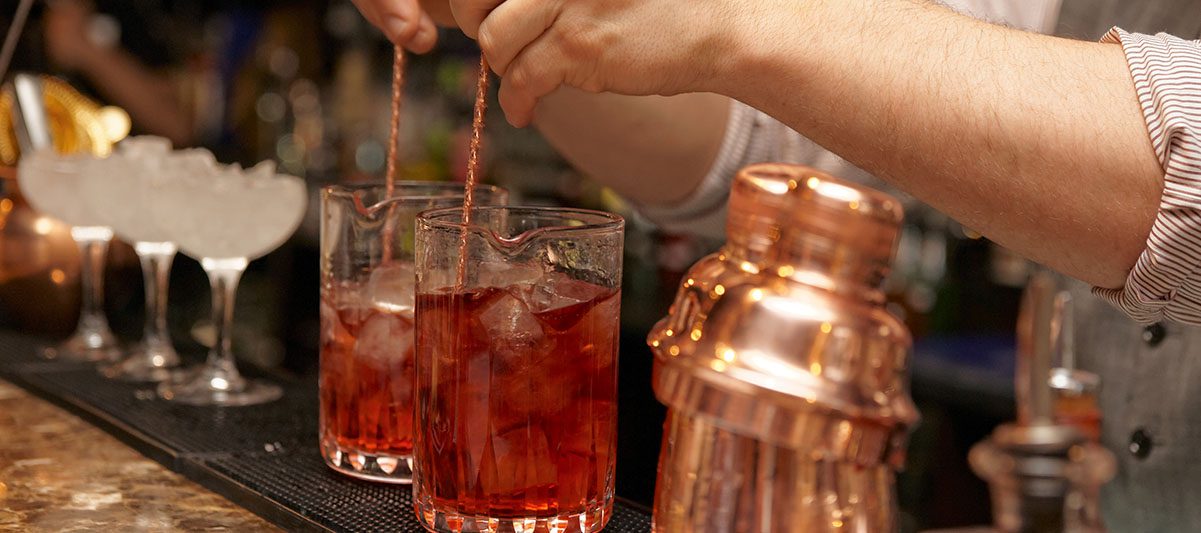 Exploring the Cocktail Scene
With offerings across the metro area, it's no wonder the greater Twin Cities region is known for having some great cocktails. Whether you're looking for a spot for your next cozy date night or want a place to gather with friends, one of these distilleries or speakeasies is sure to be the right fit. Don't be afraid to try something new – you will be surprised by the innovative flavors that these cocktail masters are creating. If you want to learn more, try attending one of the cocktail courses offered so you can start making your own at home. Living in the Twin Cities means excellent access to food and cocktails, so why not take full advantage and try some new spots?