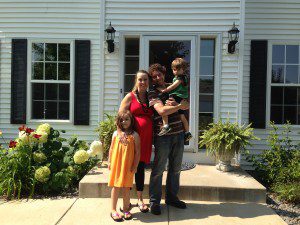 We met Brennan and Laura through one of our loan officers, Bob Strandell, who referred them to us. They are an absolutely lovely couple with 2 super cute kids and one on the way!
We listed their town home and set off to find them the right house in their ideal school district around Rosemount. There were a few good options for houses, but they really needed something that would fit the needs of their children. A decent-sized yard and not by busy roads was important. Finally, we were able to find them a beautiful home and get it negotiated. As we approached the closing date, there were a few things we had to address that delayed the closing by a couple weeks. We were still solving things within the last two hours prior to closing. However, with a lot of perseverance from Brennan and Laura and the team, we were able to get it done.
We are super excited for your upcoming baby and hope that the move into your new home went smoothly. Congratulations on your new house and being in your ideal school district for your children.
Cristina Edelstein-Skurat