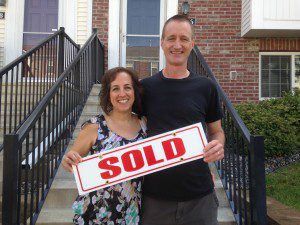 Kevin and Pam came to us after their daughter and son-in-law purchased their home with us earlier this year. Having recently moved to the cities from Rochester, they were tired of renting and wanted to make sure they'd be close to their daughter, son-in-law and new granddaughter. They also wanted to make sure Pam had an updated and spacious kitchen to work with; she loves to cook.
We went out on a few separate occasions to look at home options, and they couldn't stop thinking about one of the very first townhomes we saw in Robbinsdale. It features a great open floor plan, stone countertops and tall ceilings, with plenty of room to entertain. They knew they'd found The One.
We were thrilled to have landed them a home so close to family, and hope they enjoy many family gatherings in their new space to come. Congratulations Pam and Kevin on your new home. It's been a true privilege!
Buyer's Agent, Shannon Walling