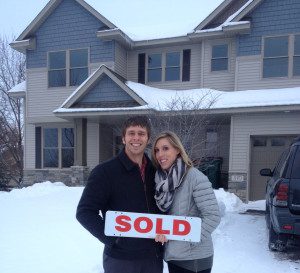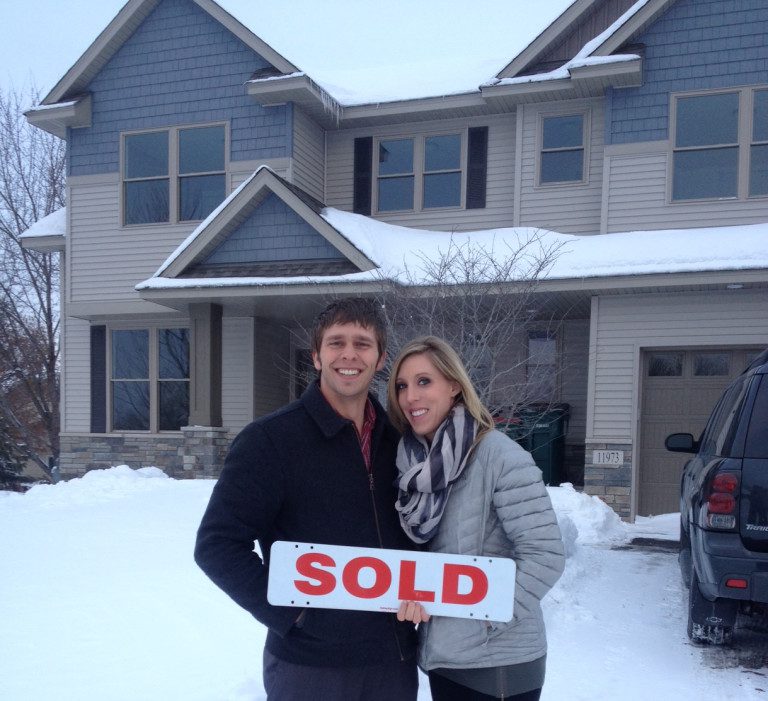 Minnesota natives JT and Kaylyn came to me asking for help in making the transition back to the frozen north from their current Arizona home. Having been married less than a year, they were excited and enthusiastic to take this next big step. They had a general idea of what they wanted in a new home, but weren't locked in to any one specific location. They had purchased a home before so they were familiar with the process in general, but JT made sure to frequently touch base and make sure that he was as well informed as he could be.
It didn't take long for us to find "the one." We only needed to go out for one day of showings for JT and Kaylyn to make their decision; they settled on a beautiful new construction in Blaine. JT said he knew this was the one because Kaylyn, instead of just looking around, immediately began rushing around and imagining where they were going to put their furniture! After a short negotiation period, we were on our way to closing. Over the next few weeks, things went off without a hitch. The Rhodes sold their Arizona home for a great price, JT navigated a successful transition to a new job, and Kaylyn began taking steps to find herself a job as well.
I'm so glad I could be a part of your home search and your transition back to Minnesota! Welcome home JT and Kaylyn!
Ryan Bunke