Lauren and I met through a virtual consultation back in December. Lauren and her husband, John, had recently sold their home in Arizona (in just two days)!!! They were planning to move to Minnesota in only two weeks! We put together their home buying strategy so they were ready to look at homes as soon as they arrived in Minnesota.
Lauren was both excited and nervous when it came to looking for and buying a home in Minnesota – she wasn't quite sure what to expect. I explained to her what the market was like here so she would be prepared. We were determined to find her family a home right away so they didn't have to rent. Renting was something Lauren really didn't want and I wanted to make sure that didn't have to happen, so the search was on for the perfect home.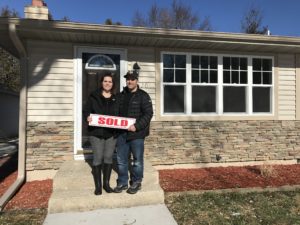 Once they arrived, we spent three solid weeks looking at homes and floor plans. They soon realized the market here is very different than the market in Arizona. They were going to have to pay $75k-$100k more than what they originally thought to get what they really wanted in their new Minnesota home in a good school district.
We eventually found exactly what they were looking for… a completely remodeled home in the Wayzata school district. It resembled the finishes they had chosen for their custom-built home in Arizona. It Immediately felt like home the moment they stepped through the front door. They instantly fell in love and I knew the perfect match had been made. We submitted our offer right away and negotiated a very good price for their new home.
They have already put plans in place for some additions they will be making to the home in the years ahead.
It was such a great experience helping this amazing couple! Thank you, Lauren and John!
Buyer's Agent: Tiffany Fiore