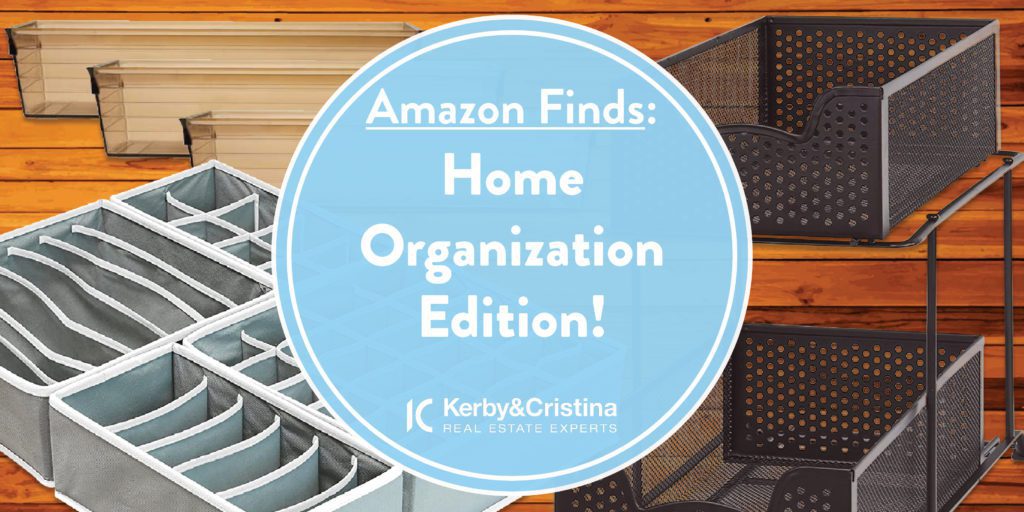 With many of us working home from home or finding ourselves spending more time at home, it has been a great opportunity to tackle those cleaning and organization projects you once put off. We are sharing a few of our favorite home organization finds from Amazon so you can order from the comfort of your own home and have your items arrive right to your doorstep!
Clear Plastic Drawer Organization Set
Perfect for kitchen drawers, inside refrigerators, bathroom drawers, cabinets, you name it! Plus, they are clear which allows for you to always know what is inside of each tray!
Dresser Divider Organizer
Many of us have that one drawer in our dresser that is filled with random clothing and undergarments. This solves the problem of getting your items mixed around in one drawer by allowing you to separate your items!
Sliding Cabinet Organizer
Have a drawer or cabinet in your kitchen filled with spices you can never easily find? This is a great solution to easily organize and find spices when cooking up your families favorite recipes!