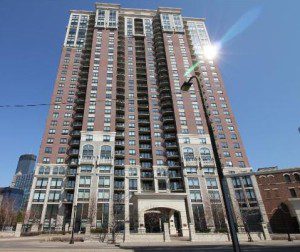 Chuck and Twila are a great couple that know how to have fun and are not scared of a little adventure along the way. For example when their two sons flew the nest they decided it was time to down size and did they ever.
When I visited with them in their beautiful 3800 square foot home in Shakopee with a pool they mentioned they wanted to move to a smaller place and I didn't think anything of it. Did I mention Chuck and Twila were adventurous? Well, we just closed on a 1 bed 1 bath downtown Minneapolis condo on the 26th floor and Twila is scared of heights! They texted me a picture on closing night of Twila with one foot out on the balcony, I'm sure it was after they hit just a couple downtown bars!
Congrats Chuck and Twila, you're going to have a blast in the new place!
Seller's and Buyer's Agent: Eric Wozniak