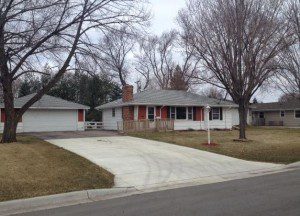 Adam and Emily are a wonderful couple! I had actually met Adam a couple years earlier when he had first started thinking about purchasing a home. He decided to wait on pursuing a home for a while, and when he returned, he was married to a wonderful woman named Emily.
We sat down to discuss their needs, wants, and highest preferences. It was a great time, as well as covering the strategic aspects of their home buying decisions. We set them up on a customized home search, and proceeded to start the preapproval process as well as starting to look at the right homes.
When we did find the right home, we were able to get that negotiated for them and the inspection went well. There was unfortunately, a slight delay on the closing, but Adam and Emily are now homeowners! I am so happy for you and hope that you feel the slight wait was worthwhile! We look forward to seeing you at our summer barbecue!
Buyer's Agent: Cristina Edlestein-Skurat