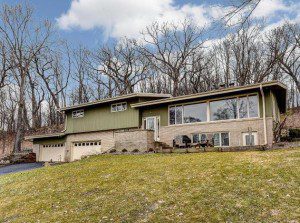 Ben and Megan are friends of ours. They are probably some of the funnest people to work with! The story goes back to when Kerby and Ben were friends growing up. However, the real story is about their home sale and purchase. We had help them purchase a cute home in Northfield, since they had wanted to live in a smaller town closer to family and enjoy a bit of a quieter area to live in. They delved into a complete remodel of the kitchen, and open up the entire floor plan. Their designer kitchen was absolutely incredible!
However, as luck would have it, their jobs had not migrated towards Northfield. They are too successful and ended up getting better jobs in Minneapolis yet again! So, as her plans changed they reached out to us to explore what their home would sell for and if they could find something that would fit their needs closer into the city but still give them some privacy.
We met with them over dinner at their beautiful home in Northfield on a snowy evening this last winter. As we looked at the numbers, we decided to evaluate where the market would be at when they listed in the springtime. They began taking care of the final staging details as well as doing the pre-inspection on the home.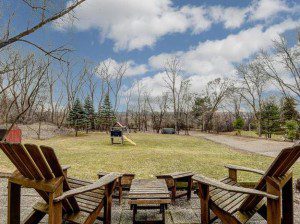 As the winter disappeared and spring time came, we delve into finding the right home for them. We entered into multiple offers at least once, but we're not able to secure that property. Then the most unusual home came on the market in Egan. A stunning home with 3 acres in Eagan? Almost unheard of! But that is what they bought, a four bedroom, for bath, four car garage home with a beautiful kitchen and open floor plan. We wrote the offer and called it in first day on the market and got the sellers to accept our offer before all the other parties were able to show the home and write an offer.
Shortly after we listed their home in Northfield, at the top of the market, and secured an amazing sale in multiple offers!
Congratulations Man and Megan and we wish you the very best with your new home and we look forward to many barbecues at your new place!
Seller's and Buyer's Agent: Cristina Edelstein-Skurat