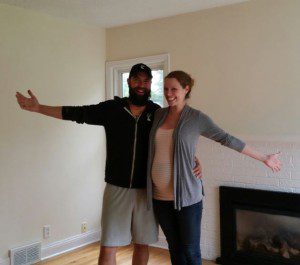 Jenna and Pat were referred to us by a past Client of ours and happen to share the common tie of my previous workplace. I spoke with the couple over the phone for our introduction – since they were located in Ohio at the time. After discussing their home goals, needs, and wants, I gathered that they were starting the process as a result of their upcoming relocation for Jenna's work and a Baby on the way! We got them set up on their search over the phone and marked our calendars for when they'd be in town to look at houses.
We were able to look at quite a few houses together when they came to town and bonded a bit in the process – learning more about Pat's love of brewing craft beer and Jenna's desire to have somewhere in the house for him to do it! After searching for a couple of days together, we found the one – or so we thought. We put an offer in on a great little house, but ended up getting beat out in a multiple offer situation. Jenna and Pat had travel plans to head back to Ohio, so we parted ways and stayed in touch.
A couple of weeks later, they let me know of their interest in a few more properties. Due to Jenna's travel schedule for work and impending baby – I pre-screened the houses with her Dad and based on that feedback and some virtual tours, they decided to make an offer on one. We entered into another multiple offer situation and this time came out on top!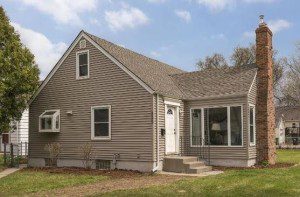 If relocating and expecting a Baby weren't exciting enough on their own – Jenna actually ended up making a trip to the Hospital the morning of closing, as they thought Baby may be coming early. Thankfully, there wasn't a delivery that day – but Jenna and Pat did walk away with keys to their new home where they'll bring their first child home in just a few short weeks!
I wish Jenna, Pat, and Baby all the best as they make their new house their first home together!
Buyer's Agent: Leah Powers