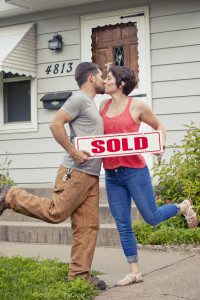 Mike and Steph came to us with dreams of buying a home they could move into and fix up over the next few years. There were challenges along the way, but they were persistent… we made offers on three different homes before we actually locked one down.
The last home we found had multiple offers in already, so Steph and Mike decided to write a letter to the Seller describing why they wanted the house. Being that the Seller was the trustee selling the house for his Mom who'd passed away, he felt a connection to Mike and Steph and decided to give them the opportunity to purchase it, even though they were not the highest bidders. In the Seller's words, their "love note" sealed the deal.
Mike and Steph were super fun to work with, and we're happy they gave us the opportunity to help them into their first home. Congratulations, Mike and Steph!
Buyer Agent, Shannon Walling's Satisfied Clients