I met Ben and Brooke through some friends from church Dan and Jen Stahl. Ben and Brooke were moving here from Wisconsin and were selling their house. The plan was to have Ben going to seminary here in Minnesota, which he is in the midst of now! Brooke is a nurse, which was great because she was easily able to get a job when they moved here. They have two super-cute little boys! Ethan is the oldest and is a little chatter box! Garrett is 5 months old and looks WAY bigger that Vivi did at 5 months, that's for sure! He's a smiley little guy and a total stud!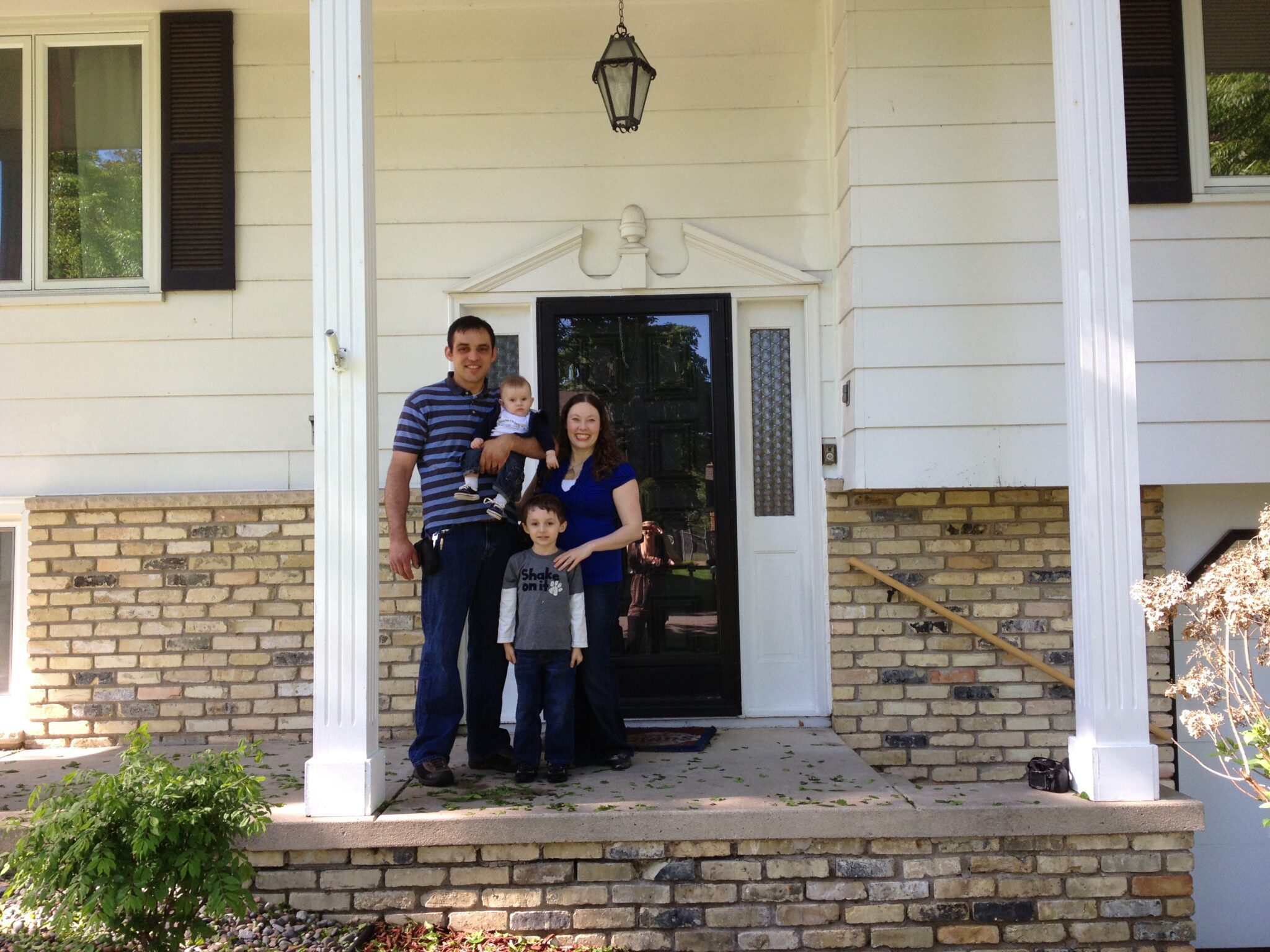 We started looking at houses actually about a year ago and had even made some offers on their visits here. They made an offer on a short sale last year and waited a while for that, but ended up cancelling that, which worked out fine in the end. They finally got their home sold back in Wisconsin and moved here and started renting for a little bit. Not long after, they were expecting their second child so we were getting out there and looking at houses!
They eventually found this great home in New Hope in a really nice neighborhood that's super family-friendly. The homes offers them a lot of the space and lay out that they needed for their growing family. It also has a great sized yard! Even though the home needs some updating, it worked out great for them because Ben works in construction!He can do a lot of those smaller repairs and updates on his own without it costing the family too much money.
It was great working with them…we had a good ride throughout all the different changes of their home search throughout the process. I'm so glad they are finally in a good home and I hope they will really enjoy this home for years to come and I look forward to being a resource for them for years to come!