Vicki came to us looking to sell her home and downsize to a smaller one. She was transitioning through some big changes in her life, and we were happy to have helped her get to the next stage for a fresh start!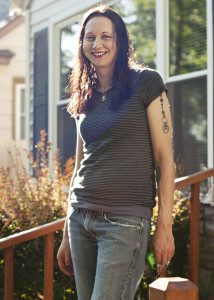 We found her a beautiful move-in ready home in the Como neighborhood of St. Paul with a small backyard and patio area (she was tired of mowing the large lawn at her old home every weekend) for her to enjoy along with her dogs. It was also important that she have a basement studio area where she could keep up her hobbies painting and restoring furniture.
Being an artist, Vicki has plans to do some small updates, decorate with lots of plants, and install a small Koi fish pond. We can't wait to hear about how that comes along!
Congratulations, Vicki, on your new home and the beginning of your fresh start. We're very happy for you!
Shannon Walling