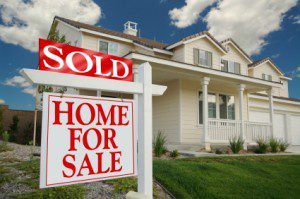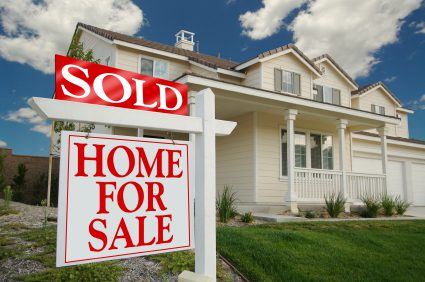 Selling your house can be stressful. The process can be time consuming and exasperating, but the end result – a successful home sale – is always worth the effort.
Debi Benoit, of Benoit Mizner Simon & Co. Real Estate, explains why surrounding yourself with a qualified team of professionals who understand the business of buying and selling is the best thing you can do to reduce that stress and achieve a seamless transaction.
Choosing the right real estate professional
If you are thinking of selling your home, be sure to choose a realtor who is knowledgeable about the marketplace and has the credentials to prove it; someone who will represent your best interests.
It's difficult to be the bearer of bad news in a challenging market, but the realtor who speaks honestly and realistically about pricing/marketing your home is always the better choice.
Understanding the process/chain of events
Knowing what to expect from start to finish is essential to a seamless transaction. Sit down with your broker to discuss your expectations regarding showings, open houses, feedback and marketing vehicles.
Preparing your home to go on the market
"Less is more" is the golden rule. Walk systematically through your home with your broker to decide what needs to be done to make it ready. You should pack away the clutter neatly.
A fresh coat of paint can do wonders if your home seems tired. If you love color but are worried that your more dramatic rooms will not appeal to a more traditional buyer, a neutral taupe can be a soothing alternative.
Marketing your home
For maximum visibility, your broker should be utilizing multiple means of advertising and marketing. Today, it?s simply not enough to be featured in the hometown newspaper.
Your broker needs to be using print and Web advertising, social media, YouTube videos, individual domain sites, blogs, key words, etc., to reach today's buyer who is sophisticated, knowledgeable, and online.
Pricing is everything
In today's climate, a realistically priced home will sell more quickly and for a better price if it?s priced strategically and aggressively from the beginning. Buyers are increasingly value-conscious. They also do their homework.
Often, if a home is priced right, a bidding war can ensue. The market is improving and this is happening more often than it has in years.
Hosting open houses
Buyers are attending open houses in larger numbers than ever. Making the effort to host regular open houses is important. Your broker should be available and excited about the opportunity. Make sure your house is showing-ready and ask for feedback from your broker to improve or tweak it, if necessary.
Negotiating an offer
Try to keep emotion out of the negotiations. A good broker will do the same. In this market, offers often start quite low. You should not be offended.
You never know where an offer will go so don't make the mistake of not countering. Working through the details calmly will often achieve a result both sides can be satisfied with.
Dealing with the inspection
You have an offer but still have to get through the inspection. In the past few years, the inspection has generated a second round of negotiations. Both sides should be reasonable, but it sometimes seems that buyers demand the upper hand.
Understanding the importance of the inspection is the first step to maintaining the emotion-free tone necessary during negotiations.
Moving on
Your house is sold and it's time to organize and pack up. Your broker will inform you of the local laws regarding smoke/carbon dioxide inspections and transferring utilities, etc.
He/she can also be an invaluable source of referrals for movers and organizers. Now it's time to celebrate, and get ready for the next big adventure.
Written by Boston.com