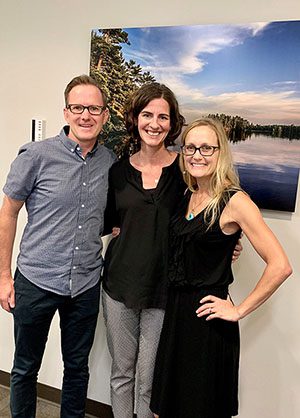 "Kerry and Lisa are close friends of ours. In fact, Kerry and I go way back to my early post-college days, then entered Kerby and then Lisa into the church and social get togethers and bam – here we are more than a decade later! First of all, Kerry and Lisa are outstanding people and have two super cute daughters. Second of all, they are hard workers who are very committed to living in South Minneapolis and always being involved in their community. They are givers!
But back to their home purchase. They had been keeping an eye on the market and homes over the past years, but with the market ever changing, their family growing and various other factors, the home search took breaks every so often even though we NEVER took our eyes and ears off the target of finding them the right home. They really wanted to move to a more family-friendly neighborhood that would still maintain a close neighborhood feel. We considered several options, made offers on different homes over the course of time, but none of them felt just right.
However, one day, through some of their networking, they got wind of a home that would be coming to the market soon. We jumped on the opportunity and made an aggressive offer to get the seller to accept it over going on the free market. They accepted! While the home sale was more of an "as is" and there was some level of maintenance needed, the home had amazingly solid bones, a new roof and some of the more expensive things. Kerry and Lisa welcomed the opportunity to add some sweat equity – as well as making the home their own – by taking on the cosmetic details. The home is such a great fit for their little family, and it offers them a great setup for what they want. Best of all, we stayed within their ideal budget!
Kerry and Lisa, I hope painting, moving in and everything has been going smoothly as you make this gorgeous home with South Minneapolis charm and woodwork yours! Congratulations on making the move! Thank you for going through this journey with me."

– Lead Agent, Cristina Edelstein-Skurat