I first met Eduardo and Arely over the phone when they reached out to me because they were moving to the Twin Cities for Eduardo's job. They were moving from Wisconsin, but as luck had it during that time, the market in the area they were selling was sorely suffering and they ended up having to short sell the house since they had to move and start a job here.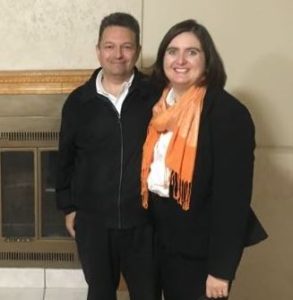 We kept in touch, tracking homes and updating their search every few months. It was always fun to see them at our client appreciation events like our annual BBQ and our Thanksgiving Pie Giveaway. Their family is lovely, and since they are also from Mexico, like I am (most of you know I was born and grew up there), we had a lot in common and it was fun to be a resource for them as they prepared. We explored a variety of shorter-term financing options over the years, but they opted in the end to be patient and wait out the required timeframe to be able to purchase a home after a short sale.
As the time drew near, we were off to the races! We looked at homes, primarily with my showing/buyer's agent Aaron, and while there were several potentials, they didn't jump the gun. We wanted to find the perfect home. And that home was in Eden Prairie! We negotiated a solid price on the home and some unique terms to ensure all would work out for Eduardo and Arely, and then we negotiated several inspection items to their satisfaction.
And now they are homeowners again of the perfect home in Eden Prairie!!! Congratulations, Eduardo and Arely! We wish you the very best as you move in and settle in! It was a pleasure helping you over the years! 🙂
Lead Agent: Cristina Edelstein-Skurat