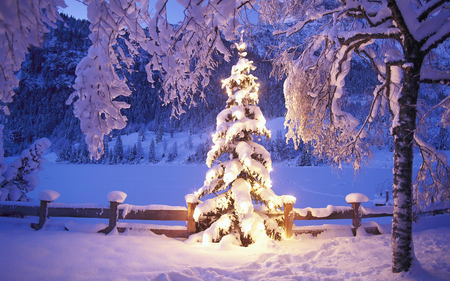 It's forecasted to be an incredibly cold and snowy winter. It's hard on our driveways, streets, backs- and mostly, on our spirits. So before the winter gets underway, we wanted to take time to remind you why we Minnesotans love it here- despite the seemingly endless winters of raging ice and snow.
21. Hotdish: Can you really go wrong with tater tots, cream of mushroom soup, shredded cheese and ground beef? No. The answer is no.
20. Spring: Nothing beats the first day it's 45 degrees and the kids are running to the bus wearing shorts. Because- it's shorts weather, right?
19. Sports: Between the Twins, Vikings, Wild, and Gophers, we've got a sporting event for every person. And when we're playing… ehhem… "inconsistently", tickets can be found for steal!
18. Food Trucks: The idea of eating food out of a truck should seem a bit dodgy. But we're ok with it. Because… yum.
17. Snowy Holidays: Christmas lights just don't look the same without a backdrop of white.
16. The People: Yah, sure, you betcha we love the people here. It takes all types, and we've got 'em. We can be proud saying we're from this bunch of people.
15. Food: Minnesota is not necessarily known as being a mecca of deliciousness, but it really is. From Bar La Grassa to the Lion's Tap to Pepito's, we've got some awesome cuisine.
14. Scenery: From the fall leaves, to a fresh fallen snow, to the shades of green in the summer, it doesn't get much better than our sights.
13. Juicy Lucys: They were invented here, and they taste the best here. Who can resist a burger filled with ooey, gooey delicious cheese?
12. Trails: We've got more trails than any other state. Or something like that. We forget, but we know they're awesome, and there are a lot of them.
11. Golfing: Alright- so we admit it's not Scotland, but there's something about trying to squeeze in as many rounds as possible during the summer that makes us appreciate it so much.
10. Fall: The leaves turn beautiful shades of reds, oranges, and yellows. There's a sense of community in the fall: the kids go back to school, colleges are in session, and football games and apple picking bring the families out.
9. Cabins: Everyone's got parents, friends or a crazy aunt who's got a cabin. There truly isn't a better place to make memories than around the bonfire.
8. Mall of America: Ok- so we're not saying we want to go every weekend, but having the biggest mall in the United States a few miles from your house is pretty great.
7. Target Field: The view of downtown while the sun is setting is impeccable. We challenge another state to show us a better stadium. Can't be done.
6. The Minnesota State High School Hockey Tournament: In our opinion, Minnesota does it like nobody else. Who can resist a weekend with the boys watching other boys play hockey?
5. Lakes: On those gorgeous summer days, the nearest lake is only a few miles away. We spend the days swimming, boating, and jetskiing and evenings watching the sunset from the deck.
4. Entertainment:
From T. Swift to Prince to U2 to Wicked, there are constantly shows for people of all interests.
3. Summer: As brutal as the winter is, the summer is as gorgeous. We get so many perfect days in the summer- just when the days are long enough to truly enjoy.
2. Adrian Peterson: 'Nuff said.
1. The Minnesota State Fair: They don't call it the Great Minnesota Get-Together for no reason. Cheese curds. Sweet Martha's. Pronto Pups. What a delicious way to get together.