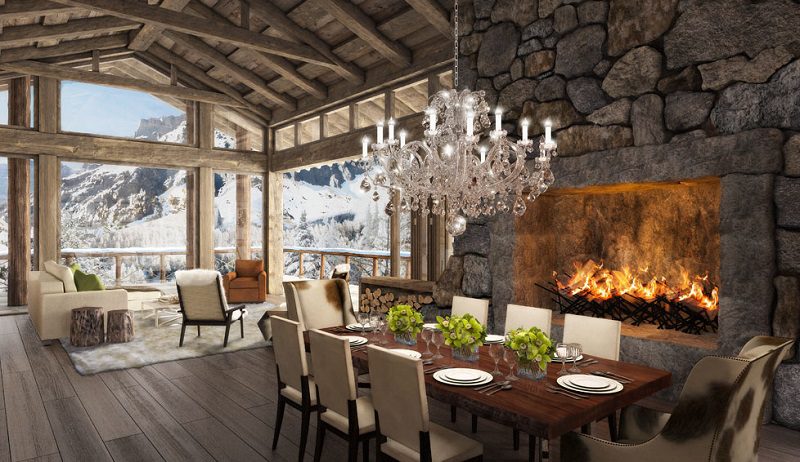 Whether it's based on fashion, the economy, new technologies, or the overall mood of the country, home design trends come and go — sometimes slowly and sometimes lickety-split. But as with apparel, some trends become classics and remain strong — a Barcelona chair, for instance — while others go out the window (think avocado and harvest gold kitchen appliances).
Here are 5 trends that are coming on big in 2014:
1. Wider, reclaimed wood and wood-like porcelain floors. Wood floorboards are getting wider—often up to 5 and 6 inches, stained warm gray, and cut from several tree species, says designer Jennifer Adams, principal of Jennifer Adams Design Group in Portland, Ore. Adams is also seeing less of the hand-scraped look, which was costly to produce. Yet, boards can be personalized in other ways.  Porcelain flooring has become more popular, too, because it's indestructible and available in unlimited styles, sizes, and colors.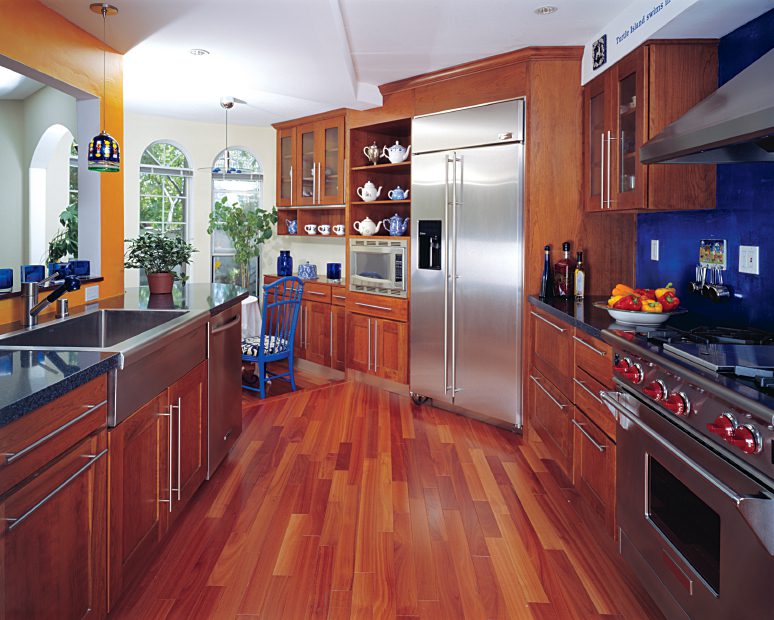 2. Simpler cabinets, bigger drawers. A major shift is occurring in kitchen cabinets: Warmer gray tones are replacing oranges and browns for a more authentic look. Styles also have shifted from traditional and detailed to more transitional and mid-century modern, since cleaner designs tend to give a kitchen a more timeless look. To fit these styles, hardware is less visible, more modern, and sometimes integrated into the doors. Instead of lower cabinets, big drawers are favored because they're easier to access and can be fitted with removable storage receptacles.
3. Paint palettes. After years of beiges and whites grabbing all the attention as a way to appeal to potential buyers, many home owners now opting for more varied colors. Color forecasters agree that gray, especially a warmer hue, is the "it" gal in home design for 2014.Overall look is lighter, fresher soft corals, shell colors, sea greens, lavenders, and misty blues — sometimes mixed with more potent purples and metallics. We are also seeing a decrease in Tuscan palettes. Four color palettes are emerging: black, white, and gray layered with textures and warm woods; soft flesh tones, beiges, grays, and off-whites; deeper romantic hues, like purple, teal, red, and some oxided golds and coppers; and globally inspired, ethnic brights balanced by neutrals.
4. Indoor-outdoor living. The trend for indoor and outdoor spaces to blend seamlessly continues with more rooms having multiple sets of French doors that open to the outside, as well as big windows that bring in the outdoors visually. Solariums with screens for fresh air in summer, and screened or covered porches that link a house with patio and pool are also coveted home features. Even freestanding outdoor structures are being spiffed up. Pool houses may feature more than changing rooms and bathrooms; some owners are adding cooking equipment, fireplaces, and terraces with living room-style seating, wireless sound systems, and weather-protected TVs. Also expect more pizza ovens, fireplaces, fire pits, and propane heaters to extend use.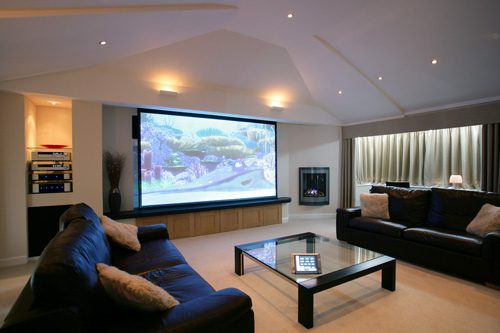 5. Technology wow. As you can see with all aspects of home design, technology systems are being integrated more and more, at all price ranges and complexities. From heat to lighting, security to sound and entertainment, and windows and window treatments to doors, technology is a home owner's friend whether they are home or away. Spurring this trend is less costly wireless technology, sometimes one-and-a-half times less than hard wiring. At the high end, we are seeing home owners adding digital backsplashes with displays to watch TV or cycle through digital files of kids' artwork or family photos. Many home owners are beefing up their networks to business-grade levels. To be extra safe, those who have wireless may want hard wiring to ensure sure they don't lose connections.
By Barbara Ballinger at Realtor Magazine