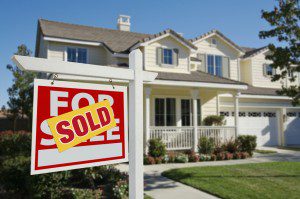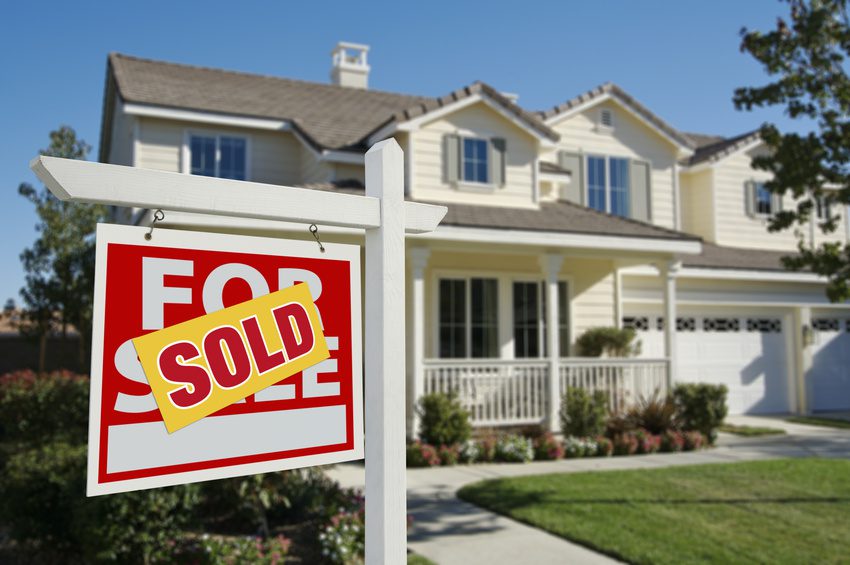 What a difference a couple of years makes.
Back in 2007, homebuyers would beg to purchase your house. They would even  bid more than the asking price for the privilege to do so.
Today … well, not so much. Once the real estate bubble burst and  foreclosures poisoned the housing pool, buyers suddenly regained the upper hand.  But instead of buying, they're waiting, convinced that housing prices will  continue to drop.
What's a smart seller to do in this  environment?
We assembled a coast-to-coast SWAT team to address the crisis: Chad  Goldwasser of Goldwasser Real Estate in Austin, Texas; Terry Cannon, a  buyer's agent and broker with Oregon Exclusive Buyers Realty in Salem, Ore.; and  Julie Dana, the New York-based "home stylist" and co-author of "The Complete  Idiot's Guide to Staging Your Home to Sell."
They suggest 10 buyer turnoffs that sellers should avoid at all costs.
"If you do all the staging correctly and have a good agent, the house will  hopefully only be on the market a few weeks," Dana says. "Then you can go back  to living your life."
1. Dirt
Hands down, our panel agrees: Nothing turns off a buyer  quicker than a dirty house.
"The No. 1 biggest mistake is not getting the home in the best  possible condition. That's huge," says Goldwasser. "I won't even represent  sellers at this point unless they are fully aware of how important it is to get  their home in the absolute best condition that they've ever had it in."
Goldwasser recommends that sellers go the extra mile, from steam-cleaning  tile and grout to replacing carpets.
"If the carpets are old and smelly, you should put in new," he says. "If  they're relatively new, you should at least have them shampooed."
Cannon agrees that grime can derail any showing.
"The home should be neat and clean and free of all debris," Cannon says. "If  it reeks of cats or the kitchen sinks and counters are so filthy that it almost  looks like the food is moving, I won't even want to come in."
2. Odors
Buyers, it's said, buy with their noses. Make sure your  home smells fresh and inviting.
"Odors are a big one, especially kitchen odors," says Dana. "I advise my  clients not to cook fried food, fish or greasy food while the house is on the  market."
Some pet owners mistakenly believe pet smells to which they've become  accustomed help make their abode homey. Nothing could be further from the  truth.
"If you're a dog person, you tend to think everyone else is a dog person,"  says Goldwasser. "But the truth is, 50 percent of the population hates dogs and  doesn't want to be near them. "Pets in the home? You have to deal with  that."
Dana advises her clients to eliminate all traces of pets, not just pet odors.  It's important to get rid of pet paraphernalia and have a "pet plan" to make  sure the animals are not around when the house is shown.
"A lot of times, people will leave pet items out — dog dishes, cat litter  boxes, etc.," Dana says. "That immediately turns off a buyer because they  wonder, 'What has that animal done in the house?' Also, some people really don't  like dogs. The minute they walk in and see this big, old dog bowl, they  immediately won't like the house."
The same rules hold true for smokers: Remove all ashtrays, clean all curtains  and upholstery, and consider smoking outdoors while your home is on the  market.
"Interestingly, next to the kitchen, the smelliest room in the house is  actually the living room," Dana says. "That's typically the room that has the  most fabric, so that is where odors get absorbed."
3. Old fixtures
Want buyers to roll their eyes? Leave old fixtures  on your doors and cabinets.
"You need to change out old fixtures in your house," Goldwasser says. "New  cabinet hardware and doorknobs will probably cost all of $400 or $500, but it  makes a huge difference."
The same holds true for dated ceiling fans, light fixtures and kitchen  appliances.
"Homes that have old fans, lights, ovens, microwaves, ranges and dishwashers  can really turn a buyer off," says Goldwasser. "Sellers will say, 'Oh, the  buyers can take care of that.' Well, yes they can, but it's going to impede you  from getting the highest price possible for your home."
4. Wallpaper
Your grandmother may have had it in every bedroom.  Your mom may have loved it as a room accent. But today's buyer wants no part of  wallpaper.
"Wallpaper is a definite no-no," Dana says.
Wallpaper is a pain to remove and simply adds another chore to a buyer's  to-do list, Dana says.
"Wallpaper is extremely personalized. You've spent hours looking over books  to pick out the wallpaper you want," she says. "What are the odds that the  person walking in the door will also like that wallpaper that you picked  out?"
5. Popcorn acoustic ceilings
Times change, and with them home  decor styles. Acoustic popcorn ceilings, once the must-have for fashionable  homes in the '60s and '70s, now badly date your space.
If you can't stomach the cost or the mess to remove the overhead popcorn, be  prepared to credit a buyer in certain markets in order to close a sale.
"The popcorn acoustic ceiling is a major, major turnoff to buyers these  days," says Goldwasser.
Stop back later this week to see what the other 5 deal-breakers are!
By Jay MacDonald • Bankrate.com