If you have already run out of ideas on how to entertain your kids, your sweetheart or yourself this winter, take a look at this list of 10 things to do when the cold weather keeps you indoors. Maybe it will jumpstart some ideas of your own.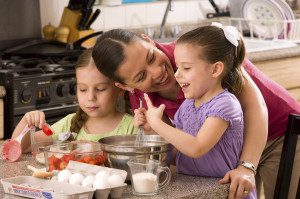 Visit the Science Museum of MN and participate in this year's Omnifest. There are 5 feature films worth seeing in the museum's amazing Omnitheater. This annual winter event runs through Thursday, February 17. Don't miss out on this chance to see a flick on the giant screen and be sure to stay afterwards to enjoy the museum's other exhibits and activities.
Visit the MN Zoo in Apple Valley. Make sure you visit the Tropics Trail where you'll be able to see komodo dragons, flamingoes, armadillos, gibbons, lemurs, and other warm loving creatures.
Make your own film festival at home. Create a theme around which to watch a bunch of films. Here are some suggestions: a) watch films that center on a favorite actor like George Clooney, Audrey Hepburn, Tom Hanks, Johnny Depp; b) watch films that were filmed in Minnesota: Mighty Ducks, Beautiful Girls, Grumpy Old Men, Fargo, Iron Will, etc.; or c) take the escapist route and view films that were filmed in a warm and sunny location: "Eat, Pray, Love", "Vacation", "Jaws"…. You get the picture.
Organize last summer's photo collection. Do a slide show or a video party with the previous year's pictures.
Organize the shell collection from that trip you took to the ocean a few years back.
Have a game night, week, weekend, month. Challenge family and/or friends to a game of Scrabble, Monopoly, mancala, checkers, Othello, Pictionary, or charades.
Find some upbeat music and have an impromptu dance party in your basement.
Do a jigsaw puzzle or challenge yourself to some other kind of mind exercise.
Turn on the oven and heat up the kitchen. Bake pumpkin scones, homemade pizza, granola. Try a new soup or chili recipe. Make something with Minnesota wild rice.
Snuggle up with a good book and a warm blanket.
Give these a try and have fun!