Could you imagine being told that the $1.8M home you just built has to be moved or torn down because it was built on unapproved parkland?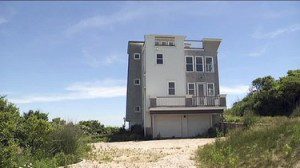 The developer of this $1.8 million waterfront house mistakenly built it on park land in Narragansett, R.I., and which the Rhode Island Supreme Court has ordered it be removed. Construction began in 2009, but the developer didn't discover the error until 2011 when attempting to sell it. A foundation had been set up to preserve the property as a park in perpetuity, and the developer was told the land was not for sale.
Click here to read the full story and watch a brief video.
Source: Associated Press