Stacey Stanley
Agent with RE/MAX Results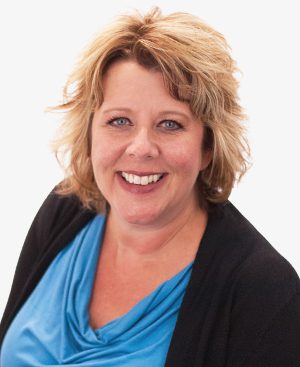 "My passion for real Estate was developed while searching for our own perfect acreage lot and building our dream home 20 years ago in Big Lake. I remember how excited and nervous I was but I also remember thinking what I would change to ease any concerns and make it all easier if it were my job. My true passion has always been working with and helping people though! After all, you're smile makes it all worthwhile!"
---
Right out of high school, Stacey started a career in Retail Sales. She moved up the retail ladder quickly into management and was working 50-60 hour weeks. After having children, she realized that she'd rather be home with them while they were little so changed careers and ran her own Daycare. Then in the late 90's to test her love for Real Estate, she came across an opportunity with a local custom builder to show their Parade Models on a part time basis. This progressed into a more structured 9-5 schedule in the Mortgage Business when her kids entered their teen years. Stacey's proudest accomplishment however, is raising her two beautiful children, Jacob & Chelsea, who are now parents themselves! "Being a Grandma is truly the most rewarding part of my life and the flexibility of my Real Estate career allows for some much needed 'spoil' time with my Grandkids that I wouldn't trade for the world!" "I am very excited to be doing what I love again with such a fantastic team of experts!" Stacey joined the Kerby & Cristina team in 2016!
My dream job would be... Working Real Estate in Minnesota all summer long and then becoming a snowbird during the coldest winter months while selling Real Estate in Florida.
My first job was... in Retail Clothing Sales! Just like finding you the perfect home, at one time I actually loved to find you the perfect outfit! Now I'm lucky if I can do that for myself!
When I'm not working you'll find me... either spending time with my precious Grandkids and my family, volunteering, raising little Golden Retriever fur balls, at the race track watching our Son and future Son-in-law burn rubber or cruising around in our 1970 Impala!
My favorite vacation spot is... in our Cabin Cruiser on the St. Croix River!
The best "unknown" restaurant I've been to is... A family owned and operated Mexican Cantina in Rogers called Guadalajara's! And yes, Mexican is my favorite food!
My favorite food is... Mexican food
Contact Stacy: 763-443-1943 or Email Me